Does new Malaysia mean all of us without exception?
Statement by LGBT individuals & groups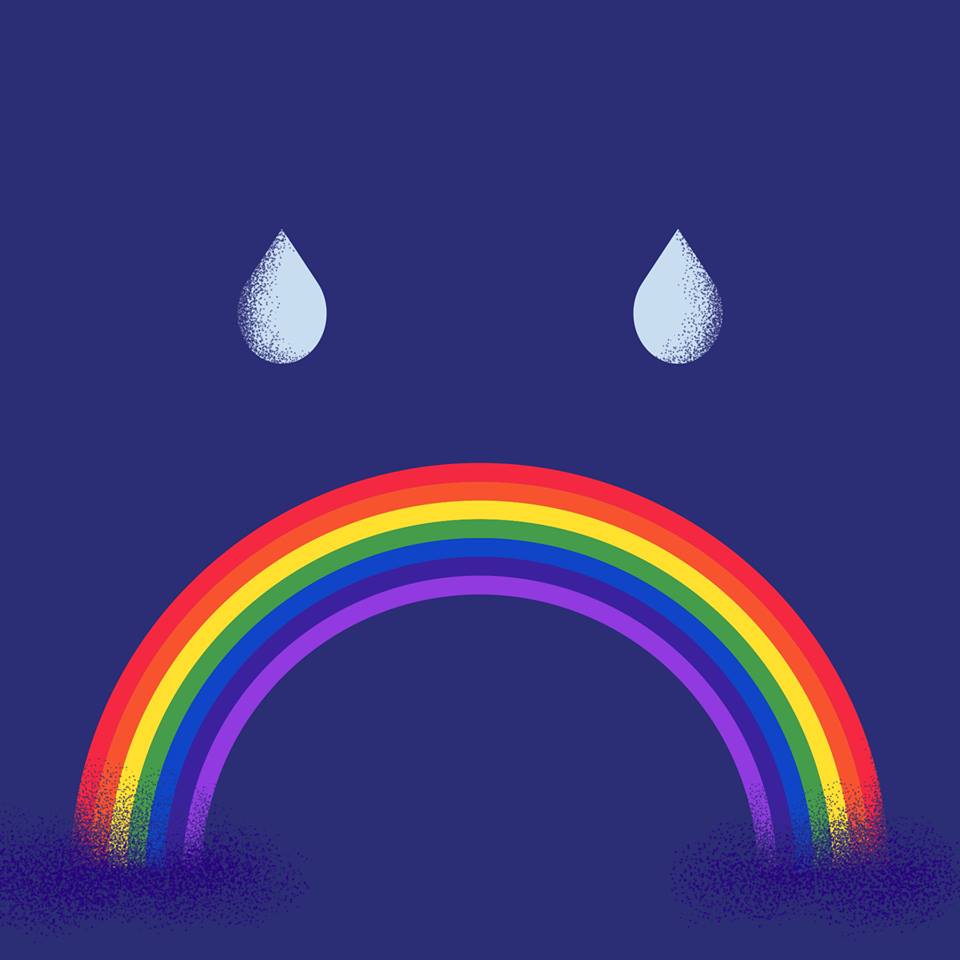 On 9 May this year, Malaysians did the unthinkable when they unseated Barisan Nasional, the only political coalition to ever govern the country. Corruption in government had become endemic, ethnic and religious tensions overbearing, laws increasingly repressive. Having had enough of it all, people from all walks of life chose instead Pakatan Harapan, the coalition that promised hope, change and inclusion for everyone. So historic was the outcome of the 9 May general election that it was given the epithet 'Malaysia Baru' (New Malaysia).
Familiar wounds for LGBT people
Three months have passed since then, and many marginalised communities are left wondering when the promised change will come. The LGBT community, long persecuted by the previous regime, has not received any respite in Malaysia Baru. Merely weeks into his job, an aide to the newly minted Minister of Youth and Sports was forced to resign when opposition supporters hounded him on social media over his sexuality. His employers, the government, chose not to defend him. Soon after that, two LGBT activists had their portraits removed from a photography exhibition in Penang on the instruction of the new Minister of Islamic Affairs.
Following these events, which were widely reported in the media and fiercely debated on social media, a trans woman in Negeri Sembilan was assaulted by a gang of eight men with wood and pipes. A bar in Kuala Lumpur was then raided by the Federal Territories Religious Department (JAWI), an 'old Malaysia' type operation that was defended by the Minister of Federal Territories. In between all these incidents, LGBT people are told over and over again they cannot have the same rights and protection as others in Malaysia–and can only exist in private spaces, leaving LGBT people with no legitimate recourse against the forceful 'guidance' of religious authorities.
"The increasing hostility towards our community didn't come out of sudden. It is a manifestation of decades of neglect and oppression, as well as denial of identity and rights by religious elites and the government. How much violence needs to happen before we do anything to stop this?" states Numan Afifi, community organiser on LGBT and youth rights.
All of this happened within the 100 days of the new administration. And as the fireworks flare this weekend for the country's first Independence celebration in this new political era, two young women await caning by the Syariah court in Terengganu. The women were detained by religious authorities in April this year and charged for "attempting to have sex". They were each fined RM3,300 and face six strokes of the rotan (cane). Despite promises to uphold human rights in Malaysia Baru, this inhumane sentence remains imminent for the two women.
"This climate makes LGBT communities feel helpless and threatened, especially with the increase of hate crimes and discriminatory comments. This sentence will only encourage perpetrators and aggressors to continue their hostility, violence and acts of aggression towards the community. Besides that, the recent events will increase Islamophobia and misconceptions regarding Islam among Malaysians, which is already at a worrying state," says Chong Yee Shan, human rights activist from Diversity Malaysia.
Continued inhumane and discriminatory form of sentencing against LGBT persons
There are many long-standing questions surrounding the Terengganu case: Should these women even be subjected to such cruel, degrading and inhumane punishment just to be made examples of to others? Did these women have access to legal counsel or aid? Where will the sentence be executed? Will it be carried out in a federal prison? And if so, can the federal authority execute a sentence of caning against a Muslim woman when the Prison Regulations 2000 forbids corporal punishment to be applied to a female prisoner (of any age)? What does this punishment mean in this current state of alarming rhetoric, discrimination, violence against LGBT persons?
Secretary General of PROHAM (Society for the Promotion of Human Rights) Ivy Josiah states, "Caning and whipping must be erased in both the Penal and Syariah Codes as a form of punishment as it against the grain of any religious and human rights principle that the preservation of human dignity is paramount. Otherwise the government's recent announcement that it will accede to the Convention against Torture and Other Cruel, Inhuman or Degrading Treatment or Punishment appear feeble and insincere. Furthermore, Parliament must put an end to the inconsistency and answer this legal question: Can a federal authority execute a sentence of whipping against a Muslim woman when the Prison Regulations 2000 forbids corporal punishment to be applied to a female prisoner (of any age), or a male prisoner who is more than 50-years-old?"
This issue has also been raised by the CEDAW Committee in its recommendation to the government of Malaysia in the March 2018 review. The Committee called on the government to "[h]armonize Syariah law with section 289 of the Criminal Procedure Code to prohibit the whipping of women as a form of punishment;" (para. 24 (e), CEDAW/C/MYS/CO/3-5).
The Terengganu case will be the first time such a harsh punishment is meted out against women since the May general election, in less than six months since this recommendation was received.
"Since the new government, I have noticed increased oppression targeting LGBT persons done in the name of religion. This severe sentence violates the rights of women and is against the Federal Constitution of Malaysia. It should not exist in this era of New Malaysia. This is not only about the caning of the two women who are accused for their sexual orientation, but about violations against humanity and oppression towards another human being," states transgender rights activist, Nisha Ayub.
The Malaysian Bar Council stated their unreserved opposition to caning and corporal punishment in a recent press statement on this issue, and further notes that this is "a harsh and barbaric form of punishment that causes harmful and long-lasting psychological effects, and has no place in a modern and compassionate society such as ours." They further call for an "immediate moratorium against all forms of corporal punishment, and to repeal provisions for such punishment in all legislation."
Caning was executed against a woman for the first time in Malaysia in 2010 under the previous Najib Razak administration, which it did in secrecy and only announced a few days after the fact. This raises concerns over the arbitrary procedures of the Syariah courts and reinforces the widespread belief that Islam discriminates against women. The judge noted that the punishment was meant "to educate and make offenders realize their mistakes and return to the right path." A similar rationale of setting an example to the larger public was cited in this case during the sentencing. It is reasonable to conclude that women voluntarily submit to caning because they are shamed into submission.
"The only lessons this sentence will send are that it is okay to punish people for being different, to cane adult women for loving each other, to criminalise something that harms nobody, or for the State to tell adults what we can do with our own body. The lessons it will send to the LGBT community is that we don't belong, we are criminals, we should hide and pretend. But some of us are tired of hiding and pretending. We are not criminals. We are your family members, we are Malaysians, and we belong here as much as the rest, just trying to get by, contribute where we can, find some happiness when we can. I wish Malaysia would stop teaching lessons of hate and division. We should teach lessons of love, respect and equality instead," states Pang Khee Teik, LGBT rights advocate and co-founder of Seksualiti Merdeka.
Fulfill the commitment of change towards human rights for all
In a memorandum to the Prime Minister and Attorney General on this case, the Joint Action Group for Gender Equality (JAG) urges the government "to review whipping as a form of punishment as it violates international human rights principles which regard whipping and other forms of corporal punishment as cruel, inhuman and degrading treatment." JAG further notes that "the LGBT are a convenient target to ramp up the Islamic conservative sentiments," and calls for the new government to "show the political will and courage to once and for all deal with the implications of such intrusive moral policing laws."
The 2018 COMANGO report endorsed by 52 Malaysian NGOs calls for the government to "eliminate all forms of cruel, inhuman or degrading treatment or punishment in the criminal justice system including the practice of whipping and caning," and to ratify and accede to the UNCAT as part of this commitment.
Professor Gurdial Singh from the National Human Rights Society (HAKAM) also affirms this in a letter to the new Foreign Minister. "Given this initiative," he said, "it is appropriate and timely that the government announces an immediate moratorium on all forms of caning whether related to Penal Code or Syariah Criminal Offences." He added that the moratorium on caning will indicate an assured commitment and a necessary first step towards preventing any form of torture by the state.
This resonates with Pakatan Harapan's commitment in its manifesto "to make our human rights record respected by the world" (Promise 26), as well as with Prime Minister Mahathir Mohamed's Independence Day speech guaranteeing "justice for all the people, irrespective of race or religion" and promising "Malaysia will remain strong and progressive whatever the differences, contradictions and suspicions that may arise."
Malaysia Baru is meaningless without real transformation. This requires courage and commitment by all of us, including those in power. We all have a role to play when a segment of society is being treated unfairly. It is incumbent upon our elected leaders to lead the way in ensuring that the fundamental liberties enshrined in the Federal Constitution guarantee protection for all Malaysians. This in itself should be all the protection we need. Instead, we find ourselves wondering about the well-being of two young and anxious women.
"We should not need to justify our human rights. The two women likely did not have access to reliable and good counsel for their defence. That alone is a travesty of justice no matter the moral 'rationale' for the criminalisation of personal sins under Syariah. We have witnessed the denial of access to justice for many others as well. It is time 'New Malaysia' stops such injustices if we are indeed in an era of hope," states Angela M. Kuga Thas, co-founder of KRYSS.
We are people first, worthy of dignity and respect. It is time our communities and our country take a step forward and affirm that 'New Malaysia' means all of us, without exception.
Statement by
LGBT groups and individuals in Malaysia
2 Sept 2018
~ ~ ~ ~ ~ ~
LGBT activists: Silence and censorship perpetuate discrimination and hate