LGBT activists: Silence and censorship perpetuate discrimination and hate
A joint statement by LGBT human rights activists and groups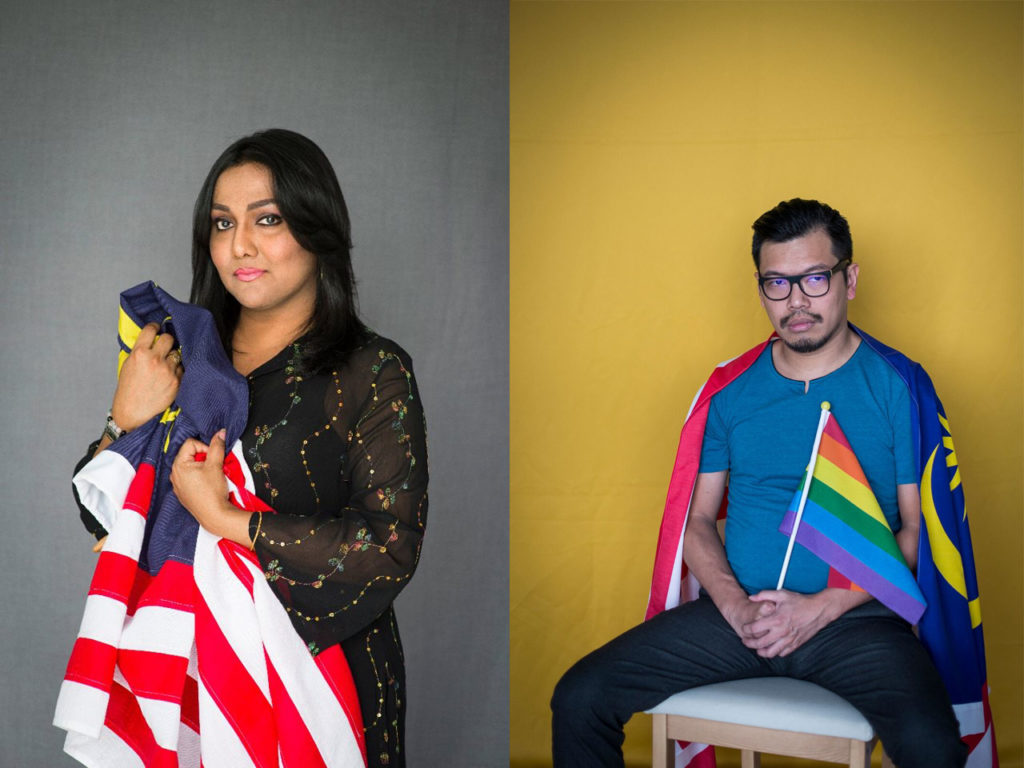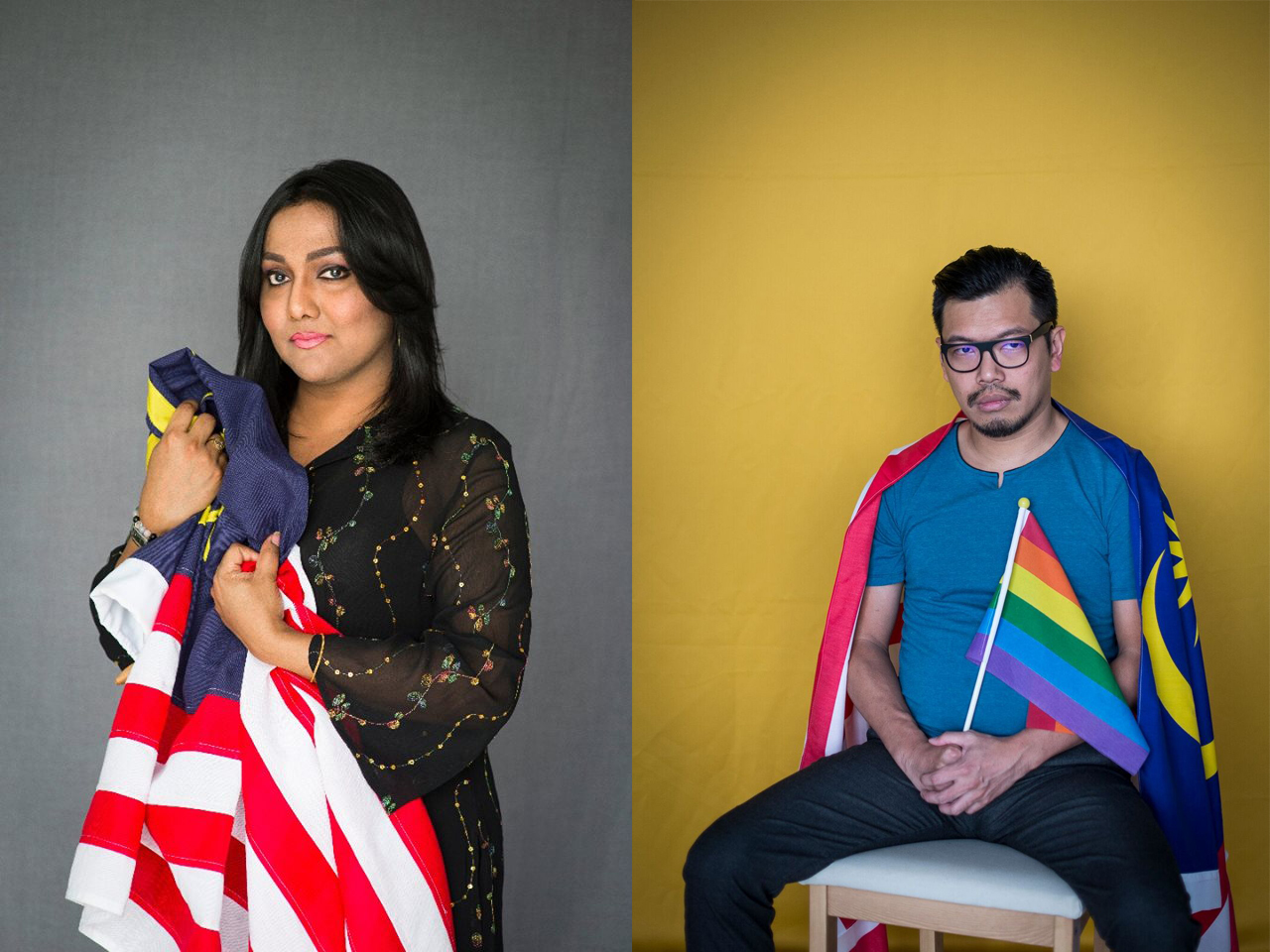 We welcome the timely meeting between Minister in the PMO Mujahid Rawa and Nisha Ayub on 11 August 2018. The meeting was a crucial and positive first step in showing the government's openness to dialogue and to create a Malaysia that is inclusive and compassionate. This dialogue is significant as many in Malaysia are not aware of the extent to which transgender persons in Malaysia live with daily experiences of stigma, discrimination, and violence.
The lack of open channels and opportunities to hear LGBT people is in fact what perpetuates the misunderstanding towards people of diverse sexual orientation, gender identity and expression, and sex characteristics. The stigma, discrimination, and violence experienced by transgender people have been well documented in multiple reports, including a report by the Human Rights Watch titled "I'm Scared to Be a Woman".
Nonetheless, we wish the Minister had met with us before he gave the instructions to remove Nisha Ayub and Pang Khee Teik's portraits from an exhibition at the George Town Festival. Had the Minister met us earlier, he would have understood the intentions of Nisha Ayub and Pang Khee Teik for agreeing to be photographed for this exhibition, and not simply accuse them of 'promoting LGBT activities'. He could also have avoided some of the harmful stereotypes and misconceptions about LGBT activists that he said during the press conference following the dialogue.
The attempt to define and classify LGBT activists on our behalf is divisive, problematic, and unhelpful. The government has the duty to respect and protect the human rights of all human rights defenders, and create an enabling environment for the promotion, protection and fulfilment of human rights.
Nisha Ayub is regarded as a respected human rights defender not only in Malaysia, but also globally. Nisha is a Malaysian icon given her immense contribution to human rights. Nisha became an activist after having been subjected to multiple forms of violence based on her gender identity, including arbitrary arrest, detention and imprisonment; misgendering and shaming; hateful, degrading, and violent comments and threats. As an activist, she further experienced multiple forms of erasure and exclusion from Malaysia's history and narratives, as evidenced by the act of removing her portrait from a celebration of Malaysian patriotism. Amidst the portrait debacle and its ensuing events, she has been receiving an increasing volume of hateful, degrading and violent messages and threats.
Despite Mujahid Rawa's limited jurisdiction, the call for removal of the portraits also directly affected Pang Khee Teik, a human rights defender and arts organiser. Like Nisha, Pang had also received thousands hateful and violent comments online. Therefore, we also call Mujahid Rawa to also meet Pang, in order to understand the overarching impact of the state's policies on all persons regardless of religious background. Pang, in his activism, has attempted to make visible the discrimination, violence and marginalisation faced by LGBT persons. For this he has received public vilification, investigation by the state, loss of employment, and hateful comments and threats, amongst others.
Comments that incite violence and fear of personal safety and security are unacceptable. In the past, the government were silent on the attacks against LGBT persons and in some cases subjected the victims to further persecution. Therefore, we welcome the Minister's call for no discrimination towards the trans community.
We also acknowledge the homophobic and transphobic reactions of the public towards Mujahid and his statement. This underscores our view that people regardless of their gender identity and sexual orientation, can be subjected to transphobia, homophobia and discrimination due to their association with transgender or LGBTIQ persons.
We also urge Malaysians to please listen to LGBT people, to give an opportunity for us to tell you our side of the story, and to stop hateful, degrading and violent comments. These comments have a severe impact on the well-being, safety and security of not just people that are targeted, but the whole LGBT population. In fact, they also create an environment which encourages and overlooks bullying, blackmail, emotional, physical and sexual violence, and other criminal acts carried out towards LGBT persons by various people, including family members. The pervasive level of stigma and discrimination also hinders LGBT from accessing healthcare services, justice, and other fundamental rights. The public does not hear about these because LGBT people have been silenced and erased. Furthermore, those of us who face threats do not feel safe to share our stories.
People who insist that LGBT people are not discriminated in Malaysia make such assumptions precisely because we have not been allowed to talk about our experiences. We encourage people to learn and educate themselves about gender identity and sexual orientation, and to talk to us.
We believe openness and dialogue can have transformative effects. In the spirit of openness, healing and compassion, we call for all relevant government Ministries to meet with LGBT human rights groups. Together we hope to promote a kinder, more compassionate, more democratic Malaysia.
~ ~ ~ ~ ~ ~
Photographs of Nisha Ayub and Pang Khee Teik by Mooreyameen Mohamad, since taken down from the exhibition Stripes & Strokes at George Town Festival 2018.