The Trans Women at the Frontline
By Vinodh Pillai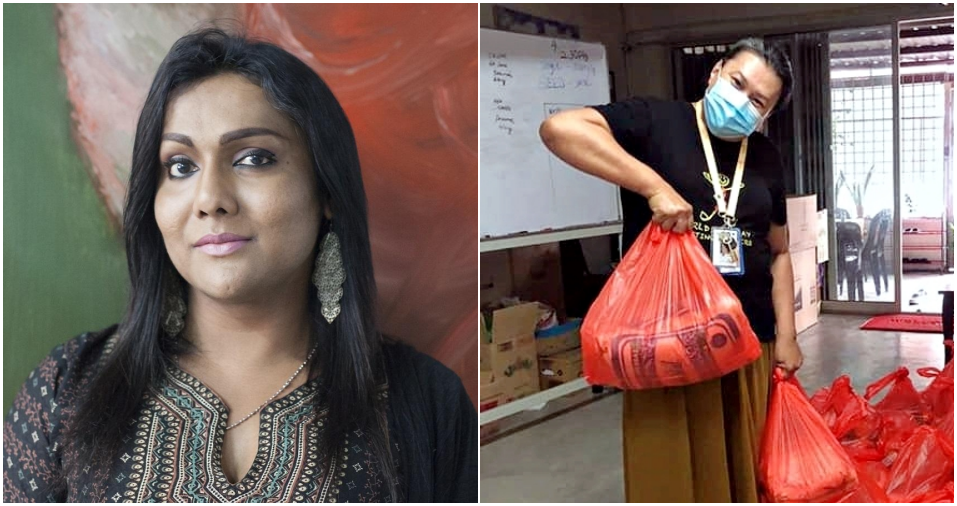 IN THE THIRD week of the Movement Control Order, a few transgender women were in the midst of collecting food when suddenly, they were swooped up and forced into makeshift shelters by Kuala Lumpur City Hall (DBKL) which were meant to prevent the spread of COVID-19 among homeless people. 
The problem is that these trans women already had homes, but they lacked proper documentation to prove that they were renting small rooms in the area. This is a common issue for the trans communities, which the government would have known if it had listened to those who actually work with the communities, said trans advocate Nisha Ayub (pictured above, on the left), as she tried to help the trans women get back home.
Not only were NGOs and activists who work with vulnerable communities not consulted, but some groups also found themselves practically left out during the Movement Control Order (MCO) imposed by the Malaysian government. The Orang Asli are complaining about not having enough food, migrant workers claimed to have been unfairly unterminated from work, and now thousands of Rohingya refugees in Selayang risk going hungry.
So when COVID-19 was declared a pandemic and the Malaysian government announced a partial lockdown, things went into high gear at SEED Foundation, an organisation Nisha co-founded with Mitch Yusmar Yusof. Located in the heart of Chow Kit, SEED is a trans-led organisation which primary purpose is to provide a safe space for those who need a hot meal, clean clothes, a shower, and a temporary roof over their head, regardless whether they are transgender or cisgender. 
Nisha Ayub and her team at SEED Foundation decided they needed to do something, not only for their sisters but everyone else left behind in the MCO. They knew that the homeless and transgender community on the streets―especially the nearby and busy Jalan Raja Laut—would be severely affected, and now more than ever, their welfare aid programmes were needed.
'Stop work' directive doesn't halt hunger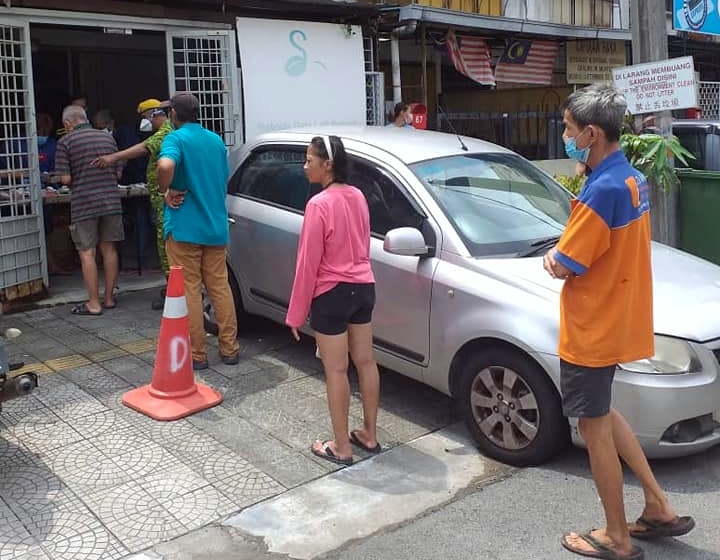 SEED was already providing daily food packages since before the MCO, and they've built trust with their communities through years of service, the kind of trust not previously shared with the government. 
However, the Welfare Department banned all NGOs from distributing food on April 1 as part of social distancing measures. NGOs were ordered to deliver food to collection centres, and only RELA, the police, the army, and related personnel were allowed to distribute food. Again, SEED was never consulted. 
Nisha was worried that the communities there would not dare to approach RELA or figures of authorities for food and would therefore starve. Due to the fact that LGBT people live with severe political, social, and legal discrimination in Malaysia, many of them have reasons not to trust the authorities. But they trust NGOs like SEED due to years of engagement. "I hope the GOVERNMENT- JKM would work together with the NGOs that know the community better," she wrote in her Facebook post.
'Nobody gets left behind'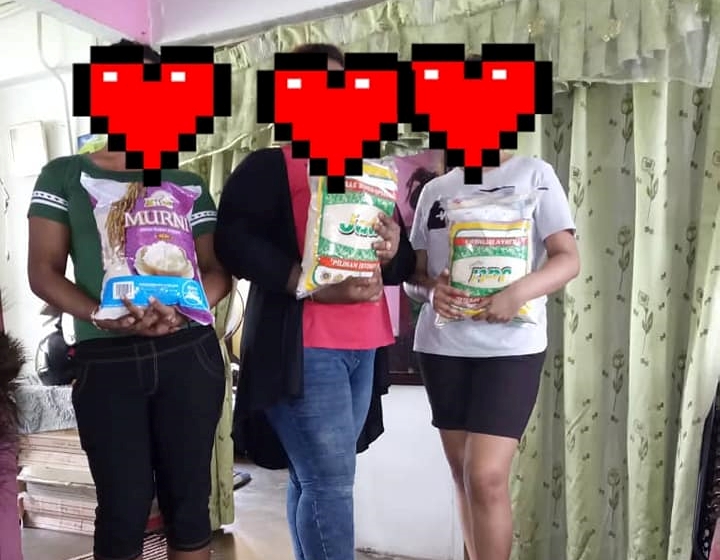 After much outrage from many NGOs, the government backtracked on its decision and offered a compromise the very next day on April 2. Now, NGOs could distribute food provided they obtain approval a day in advance and abide by other requirements such as having only two volunteers present.
SEED tried to get approval to carry on with their food distribution work as usual but did not get the green light from the authorities.
"The community consists of all backgrounds—we have trans women, cis women and men, the elderly, homeless, Indian, Malay, Chinese and foreigners that continue to come to our drop-in centre in Chow Kit asking for food. It's really heartbreaking for our team at the centre to have to decline them," Nisha told Queer Lapis.
Her team pushed forward, nonetheless. If the hungry couldn't get their food, SEED would bring cooked food and groceries to their doorsteps. (Those living more than 10km away were advised to split the cost of a Grabcar to have groceries sent to them).
Instead of serving their usual 70 pax of food, they were now preparing 100 pax at the height of the MCO thanks to the generous donation of a catering service. 
Their hard work had paid off, but there was no time for celebrating—there were trans and homeless people outside of KL who lacked NGOs, and they were growing hungry. Nisha needed a way to help more people and fast.
To Melaka and beyond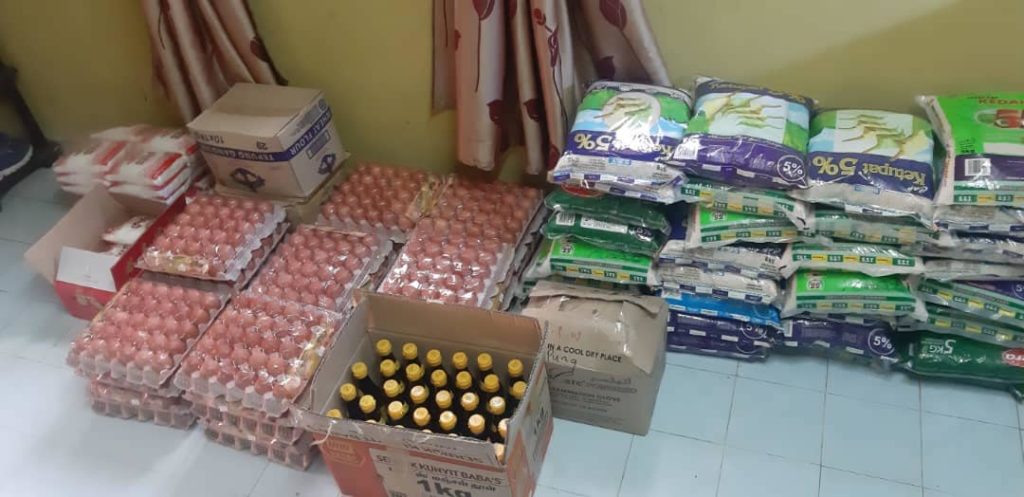 The success in the fast mobilisation of resources lies, in part, due to the decades of networking all over Malaysia by transgender activists and groups like SEED—something that Nisha is especially proud of. "We have networks from Sabah, Sarawak, Johor, Melaka, basically all around Malaysia and it's very strong. We mobilise among each other."
"In Melaka, we have our volunteers, the trans sisters who have been doing outreach work for the community even before the MCO. They approached me and told me a lot of the trans women had been affected, even the homeless and sex workers too."
When she heard about the plight the community in Melaka was facing, Nisha went into overdrive and pushed for fundraising efforts and food distribution aid. After reaching out to her close friends, "some angels just came forward to help", and she managed to raise enough to send 80 boxes of groceries to the community in Melaka.
Hearing more cries for aid from every state across Malaysia, SEED quickly collaborated with trans legal advocacy group Justice For Sisters to set up the Trans Solidarity Fund for this reason. The fund was publicised widely, including through the #KitaJagaKita campaign and on Queer Lapis's FB page. 
As of the date of publishing, over RM33,000 has been raised, and from that, over RM30,000 has been used to pay for groceries for trans women in 12 states, including Sabah and Sarawak, paying for rent for trans women, medical support, and emergency and daily expenses.
Allies in need are allies indeed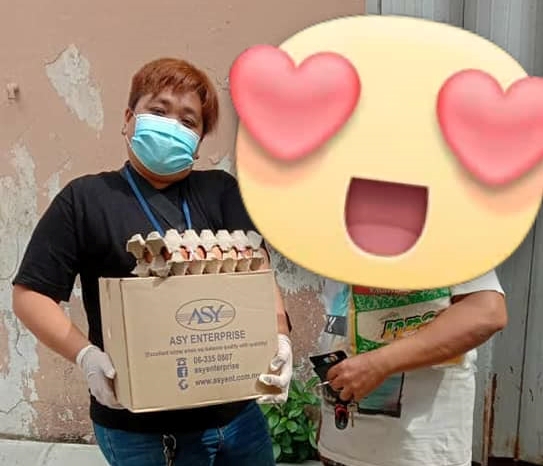 "We must acknowledge our volunteers, trans leaders in each state that are willing to assist us in distributing the food packages or food aid to the community to their rural areas or respective places," Nisha said.
"It's not only SEED," she added, "but the people who donated. Those in public, cisgender people, and our allies. They give that kind of hope to our community, which have always been left behind."
Other members of the LGBTQ+ family are also stepping up to help. A bisexual man from Pahang who wanted to remain anonymous, moved by SEED's work, offered to help deliver groceries to the transgender and sex worker communities in Kuantan using the donations from that fund. 
He saw for himself how these communities were being left out from getting food aid from the government. When he first met the community, about 30 trans women, they said they were expecting food aid provisions from the Welfare Department that day. But when the welfare workers arrived, they only brought with them 15 or 16 food aid provisions.
According to a trans community leader he spoke to, there are about 300 trans people and sex workers in Kuantan, with 200 households requiring aid. He decided to raise funds to buy them food―reaching over RM10,000 so far. From his Facebook posts, he also managed to rally his friends around him to help the trans and sex worker communities there.
Nisha is thankful for the support as she says around 1,000 packages of grocery care have already been sent across the country. But she knows that to fulfil SEED's motto—'nobody gets left behind'—her work doesn't end here.
Play your part
The Trans Solidarity Fund is aiming to raise RM40,000. If you want to support trans women and all others in need, please donate to the Trans Solidarity Fund that supports at-risk communities, including trans and homeless individuals.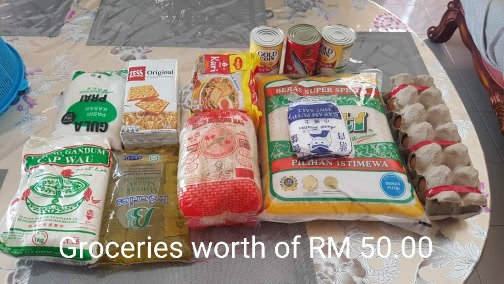 Donations to the Trans Solidarity Fund can be made here:

CIMB 8006999903
Pertubuhan Pembangunan Kebajikan Dan Persekitaran Positif Malaysia (SEED)
SWIFT Code: CIBBMYKL
Or via SEED's PayPal
Include 'Covid solidarity' for reference

~ ~ ~ ~ ~ ~
Vinodh Pillai is a Queer Lapis writer and former journalist.
Blaming LGBT people for Covid-19 is spreading fast
Malaysian Transgender Hero: Don't Give Up Hope
Under MCO, Malaysian queer people face family violence at home