[FAQ] What Makes LGBTQ persons in Malaysia Vulnerable to Conversion Practices?
Have you heard of the phrases "balik ke pangkal jalan", "kembali ke fitrah", or "hijrah"?

These are terms commonly used in Malaysia to refer to conversion practices.
Conversion practices or SOGIE Change Efforts are a collection of dehumanising, harmful practices that aim to change a person's sexual orientation, gender identity, or gender expression from gay to straight or trans to cisgender.
The "Conversion Practices in Malaysia: Frequently Asked Questions (FAQ)" (available in English & Bahasa Melayu) explains what conversion practices look like in Malaysia and what makes LGBTQ persons more vulnerable to conversion practices. To read more, click here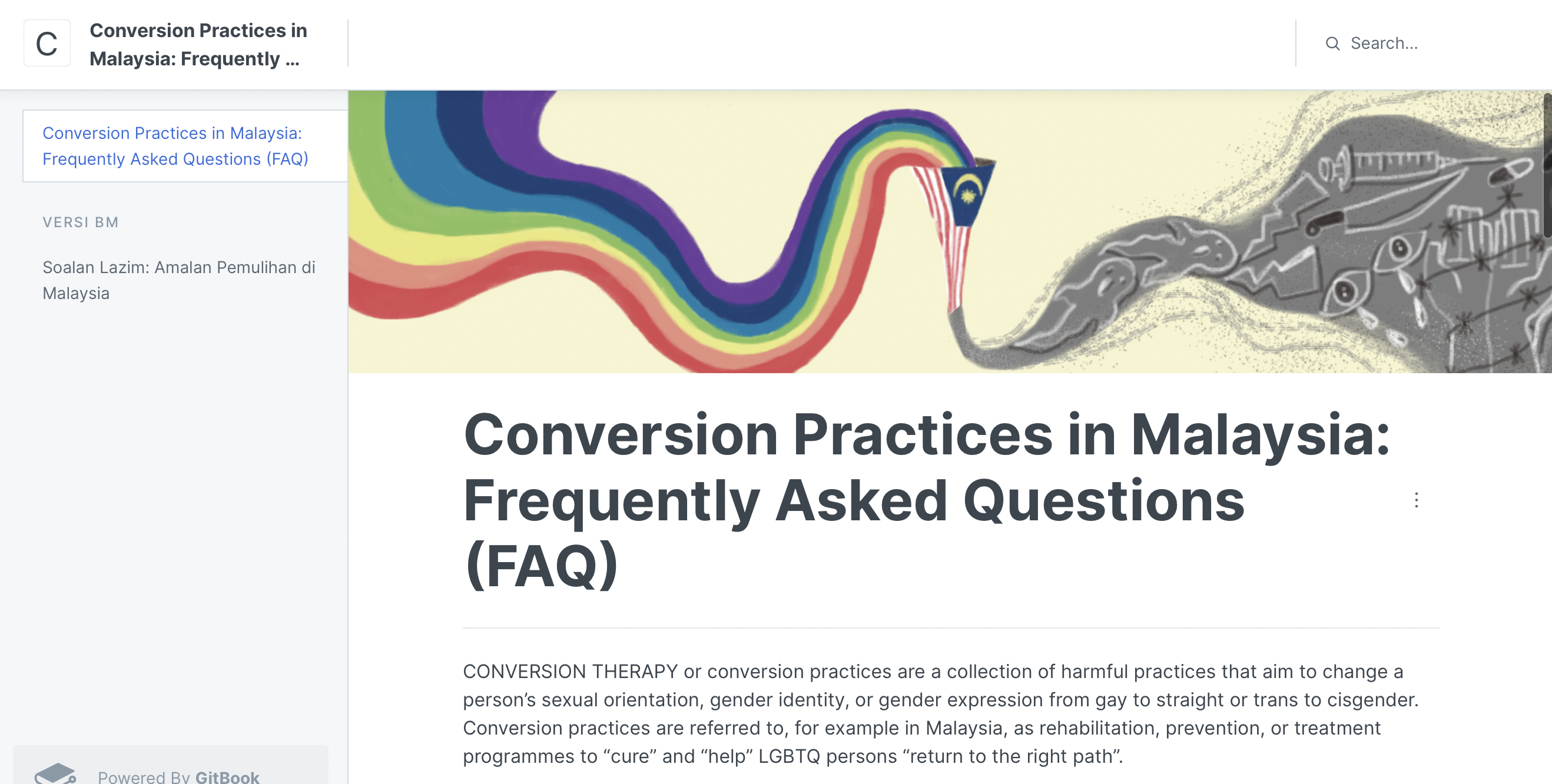 If you are looking for LGBTQ-affirming therapy services in Malaysia, please register with BlueBird, an LGBTQ mental health referral service: 
If you would like to share your story or get in touch with other survivors or LGBTQ activists, please get in touch with us at justiceforsisters@protonmail.com.
The content of the FAQ is adapted from existing research, including Justice for Sisters' Hidden behind the 'right path': Untangling Malaysia's soft approach to LGBTQ 'rehabilitation' report.
The FAQ was compiled by Nicole Fong, edited by thilaga and translated by Aiman Azahari. Artwork by @kertaspapel