From Dataran Merdeka to the Prison: The Queer Lapis Sex Workers Series Pt 1
By VINODH PILLAI | Nov 26, 2020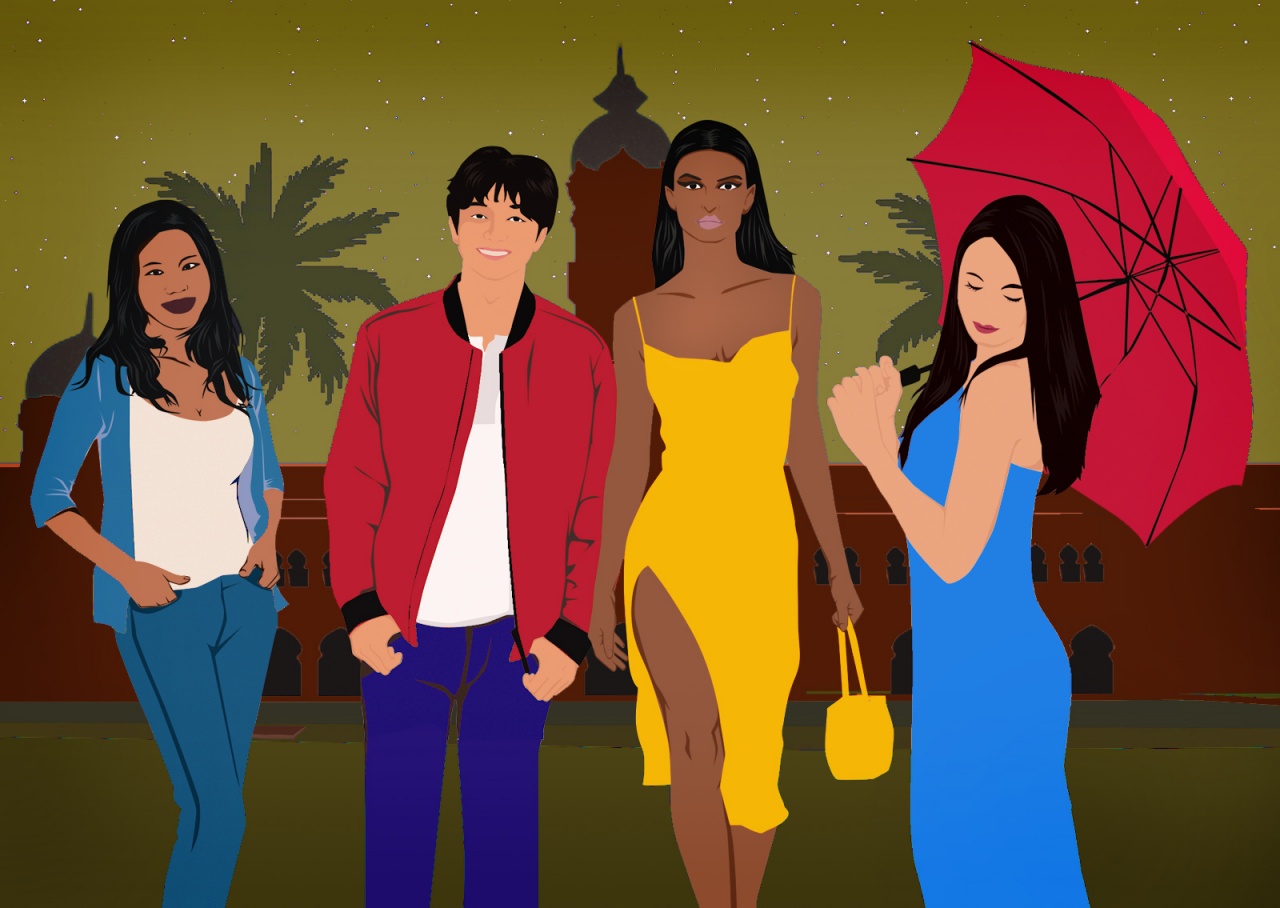 "MOTHER OF 7, sole breadwinner, charged with prostitution". 
"Prostitution ring busted with 22 nabbed in three KL raids."
"Woman nabbed for offering sex services in Kota D'sara condo".
These three recent headlines about the arrest of sex workers are too common in Malaysia. Add this to the fact that soliciting for the purposes of prostitution is against the law, it's no wonder that sex workers always get a bad rap.
What are the human stories behind these stigmatising headlines? Speaking to sex workers, sex work advocates, lawyers and activists, Queer Lapis invites you to listen to the lived realities of sex workers in Malaysia who are often sidelined in the media and forgotten in the course of history. This is the first of Queer Lapis's four-part series on sex workers.
Sex work then and now
It wouldn't be far-fetched to imagine sex workers of the 60s coming back home after a long night of working with thousands of ringgit in cash—at least according to former sex worker Khartini Slamah, or Kak Tini as we call her. Sex workers at the time mostly operated out of brothel-style establishments or along the infamous streets of Chow Kit in the heart of Kuala Lumpur, considered to be the "paradise" for sex workers.
"Last time, we would go to Dataran Merdeka or Kowloon, as we called it, behind Globe near Jalan Tunku Abdul Rahman, the car park before, behind the theatre—before it was a theatre—and of course Chow Kit alley. So those were the most famous three places for us to earn money. Also in the early days was Bukit Bintang, that is Hilton area," said Kak Tini, now a prominent transgender and sex workers' rights advocate.
Rates and clientele varied according to where you sought sex workers. For example, those who worked in the alleyways charged RM70 per client, while "short calls" could range from RM100 to RM200 per head. Those who would frequent sex workers at Dataran Merdeka, on the other hand, would show up in cars, and the rates would also differ accordingly. This was how sex work involving cisgender male sex workers and female sex workers operated as well. It is carried out in a similar fashion today.
Selvi has been advocating for the rights of female sex workers for more than 20 years now. She recalls sex work in the early 1990s being widespread and less restrictive—sex workers could work in peace, although there was the occasional raid by the authorities. But as raids and crackdowns started to intensify, most sex workers started taking their work online, and are now advertising their services through social media platforms, dating apps and instant messaging apps.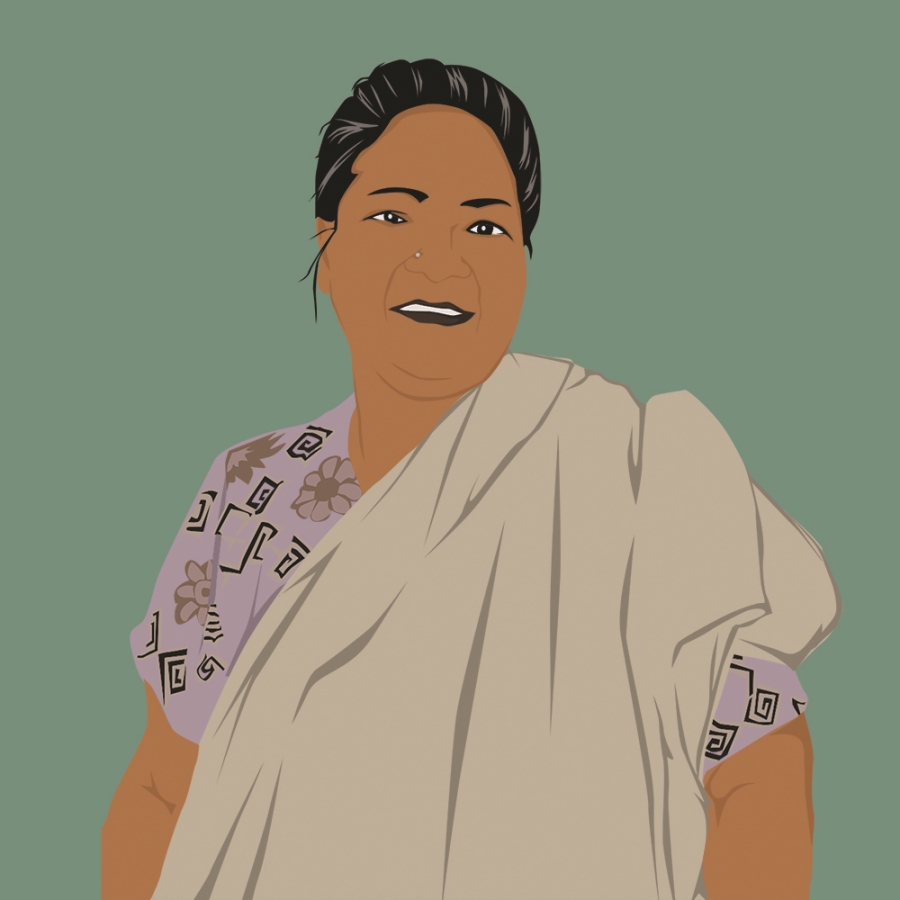 Migrant workers were mostly involved then (that's not to say locals were not involved though). Now more locals are taking to sex work. In 2018, the Ministry of Health estimated there were 22,000 female sex workers in Malaysia—but did not identify their nationality—although an unpublished 2010 study put the figure at 60,000 sex workers, including 20,000 female transgenders.
"Recently, I went with my friend, he also said in kampung-kampung (villages) there also, they still doing. They are teenagers, 14, 15-years-old. Because they using a mobile, (they) asking migrant workers to top-up for my phone and then I can show you my body, private part, everything, that kind of, they doing it. They still doing it. But I know is a sex workers going around (although they) hide, not coming at the public. It's a community; people can find out who is a sex worker," Selvi said.
Both Kak Tini and Selvi have noted that sex workers are leaving the city. Fearing being caught by the police and religious authorities, they are constantly on the move, giving activists like Kak Tini a hard time to get them tested for sexually transmitted diseases (STDs) and HIV if they do not stay in one area for long. To avoid state surveillance, they would leave to another state or to another country even.
Part of the reason for this movement is also due to the migration of foreign sex workers to our shores. There has been an influx of sex workers from South Thailand and Indonesia. Clients might assume they are from Kedah or Penang as they are able to speak Bahasa, making competition stiff for local sex workers. And if they're migrant workers and they get caught—it's a double whammy. They have to fork out a lot of money to get tested or treated for STDs or HIV and there is always the risk of being deported.
Raids, lockups and 'stopping' sex work
Despite the illusion of safety by going online, sex workers today are still concerned over the spike in raids and crackdowns in recent years. In Malaysia, solicitation for the purposes of prostitution is a criminal offence, and those convicted can face a prison term of up to one year, a fine or both. 
Female sex workers are usually hauled up by the police during regular operations in red-light districts. Meanwhile, transgender women have always been arrested on suspicion of prostitution or for "cross-dressing", which is criminalised in various laws, including state syariah laws (Malaysia practices a dual legal system—civil and syariah law).
Kak Tini recalls folks in the late 80s and early 90s, oblivious about their rights, pleading guilty and paying a fine instead of challenging their arrests. Some were allegedly threatened with imprisonment if they did not plead guilty. The authorities would also use religion to press them into pleading guilty, branding sex work as a sin.
"And of course, trans women try to avoid being in lockup because in the early days, we are being lumped up together in the same lockup with men. If you have breasts at that time, the men will rape you. But how can you lodge a report that you are being raped? Your IC is man…". Under Malaysian law, rape is defined as sexual intercourse with a woman against her will or without her consent. The laws are not gender-neutral and does not protect others from sexual assault or rape. As the state does not allow legal gender recognition, this makes it even more challenging for trans women to seek redress when they experience sexual violence.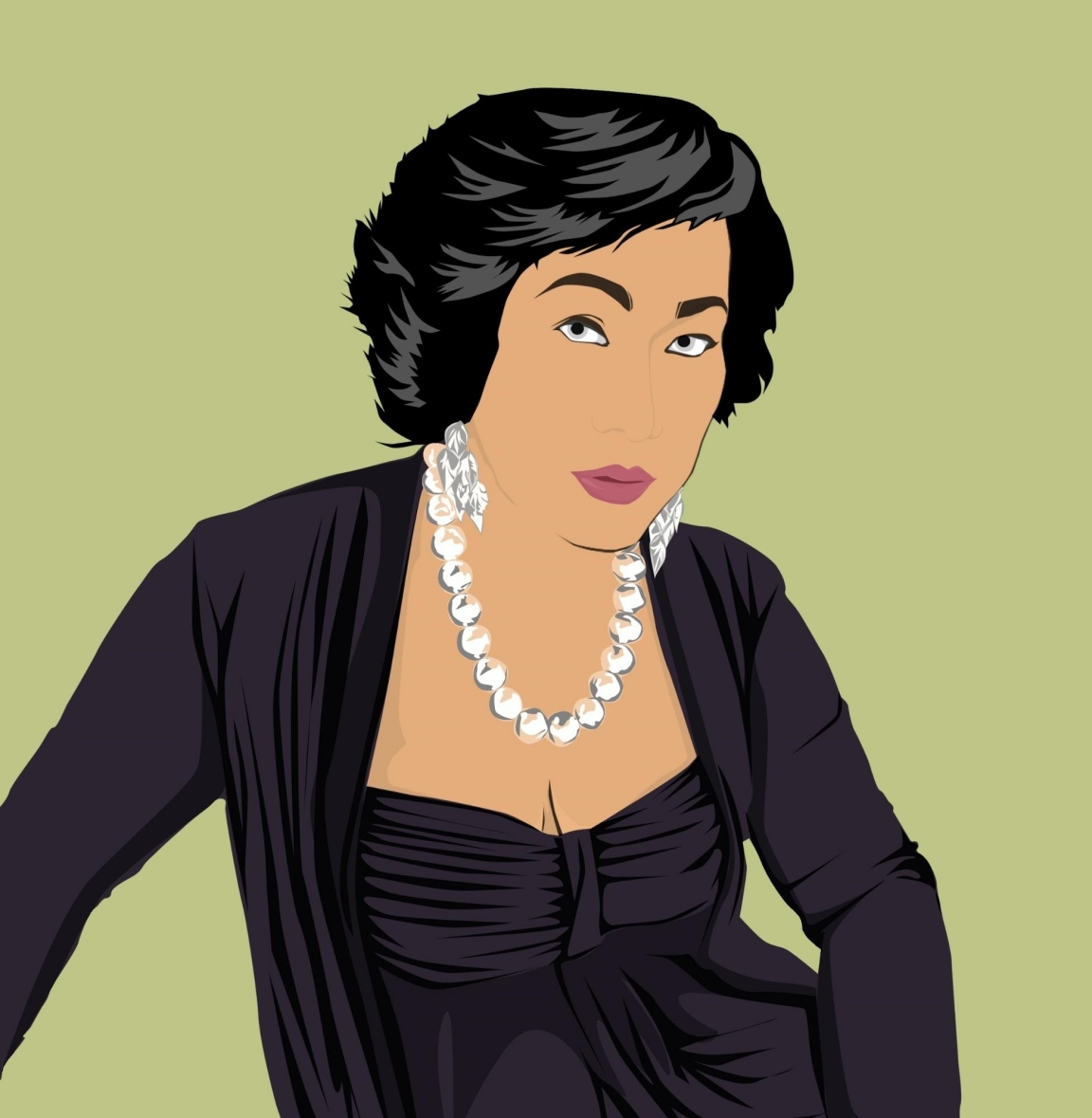 So as part of her work when she was with Pink Triangle, a men-who-have-sex-with-men (MSM) community-centric NGO (now known as PT Foundation), she tried to educate the police not to put trans women together with cisgender men in lockups and prisons, with some success.
Things have certainly come a long way for the transgender sex worker community but the road is still long. Kak Tini hopes that the police force—and other sectors like healthcare—will be sensitised from the early stages of their careers so they can be more in tune about the lived realities of transgender sex workers. The issues go well beyond HIV/AIDS now—it's now within the framework of human rights.
"If they are always saying, 'Okay, you stop sex work', okay, fine: what if the sex workers are being caught during the raid and they are asked to stop?" asked Kak Tini. "If she's a single mother? Or if she's been jailed—what happened to her kids? They never think of that. It's not a holistic approach, just asking people to stop…"  
She added: "You have to understand the culture of sex workers—if you get used to have money every day, suddenly you work in a, let's say, a factory, once a month. There's a lot of difference. You need to use money every day; at that time, you don't save. Not all sex workers have savings… I earned a lot of money. But I'm bad at managing my finances and keeping money at that time, not thinking of the future."
Kak Tini hopes that the authorities don't push something which is not practical. She says training, skills and capacity-building needs to take place to realistically expect sex workers to be able to leave the industry and take up a different trade.
Local and foreign
The motivations are not so different for male sex workers as well. In the early days, they too consisted mostly of foreigners who wanted an extra buck, according to research done about a decade ago by PT Foundation. These men were in their 20s to early 30s, and came from regional countries like Thailand, Indonesia, Myanmar, Vietnam and the Philippines and even far-flung places like Hong Kong and China. They, however, did not stay long, and were only here on social visas.
"They (came) in here for a one-month stay and during that time they might make enough money to at least pay for their expenses. Or if they have more, then they pay more for them, and then they go to another country like Singapore or Taiwan or anywhere else," said Raymond Tai, PT Foundation's acting chief operating officer. "The cash centres are Singapore, Hong Kong, the main ones, and then of course, Kuala Lumpur, big cities like Jakarta—where people have more purchasing power to do that."
PT Foundation's research—which has not been published as it was only meant to be an internal review—also found that male sex workers operate out of massage centres, a place that has long been associated with sex work. The boys who provide the massages fit the typical stereotype of an attractive, gay man: muscle, good-looking and young, according to Raymond—and depending on which establishment you frequent, the "extra services" they offer could be more explicit than others.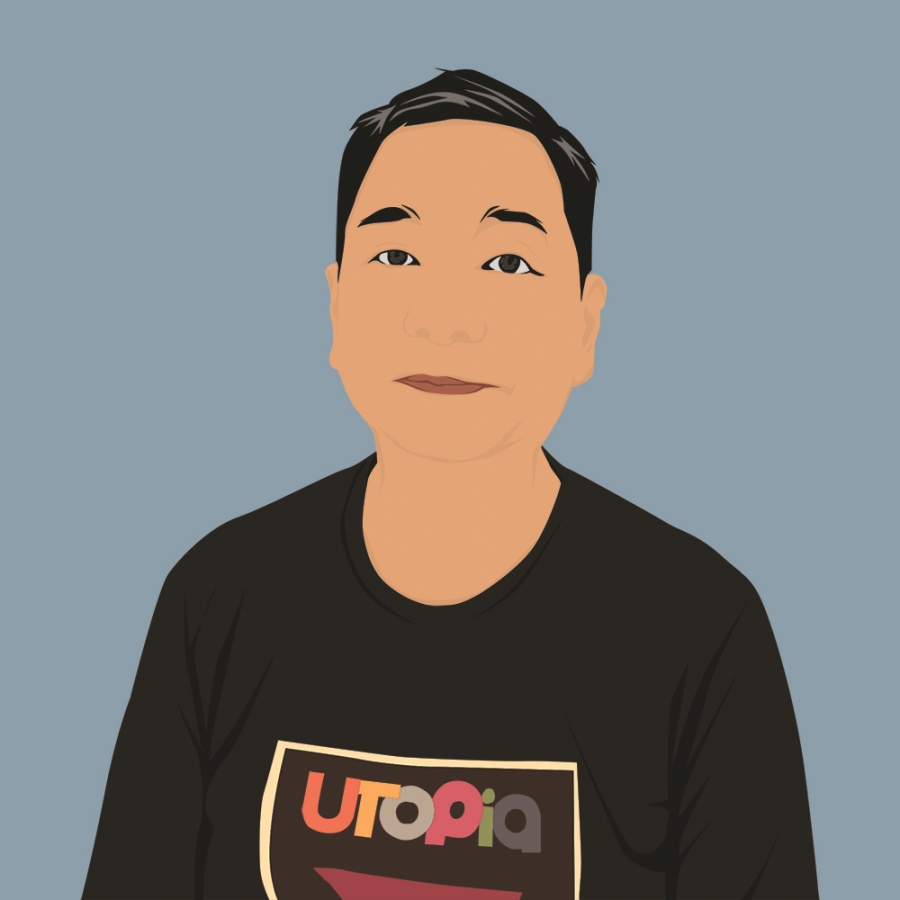 "In most cases here, they will charge you for the massage but in the room, what happens between you and a massage boy is for you to negotiate. So… they give a very low, basic salary to the massage boy because the massage boy is expected to be able to make up for it from all the tips that he collects from the clients directly," Raymond added.
At the time, there were not many local men involved in sex work, but an apparent trend across the board was the power dynamics at play: young men would seek out older, foreign men in return for nice dinners, hotel facilities, or even the chance to travel abroad. Dubbed as "escort services", sex is usually on the table but is not explicitly featured on their online profiles. "I'm looking for companionships" is one common way of knowing if someone is seeking or offering sex.
However, that is not to say that there were no local male sex workers then. Kak Tini recalled seeing stylishly-dressed young "anak ikan" (young fish, aka a sugar baby) or "gigolos" with the latest gadgets and clothes working near the Kuala Lumpur City Hall (DBKL) building. Like cisgender and transgender women sex workers, their clientele also differed; some would go for married women or the wives of VVIPs.
"But there are also young male sex workers at the time who are not catering to that market (but) to anyone they see, men or what, just for money. They don't see themselves as sex workers; that's why they don't understand the terminology of sex workers… if you ask, 'Are you a sex worker?', they won't admit. So it's better just to call their name… You don't have to ask. Some are very open, some are not. That is what it is because people don't want to be labelled or boxed into that category of sex work." 
Who could blame them? "No one wants to come out as sex workers," says Selvi, due to the fear of being rejected and being arrested. Selvi dreams of the day when all sex workers regardless of gender identity can all join forces and come out together. She said: "If Malaysia wants to do sex workers' rights, alone cannot do anything."
See the rest of our sex work series here.
*
So will female sex workers, male sex workers and trans women sex workers ever join forces and fight for their rights together? Tune in to our next chapter to learn about what happens to sex workers when they are arrested, what sex workers' rights advocates are fighting for and what are their challenges.
~ ~ ~ ~ ~ ~
Vinodh Pillai is a writer on LGBTQ+ issues.
This project is a collaboration between Vinodh Pillai, Queer Lapis and Projek Dialog. 
Illustrations by Art.Zaid.
Edited by Pang Khee Teik, Thilaga and Ryan Ong.