Reimagined Malaysia: A news broadcast from a queer alternate reality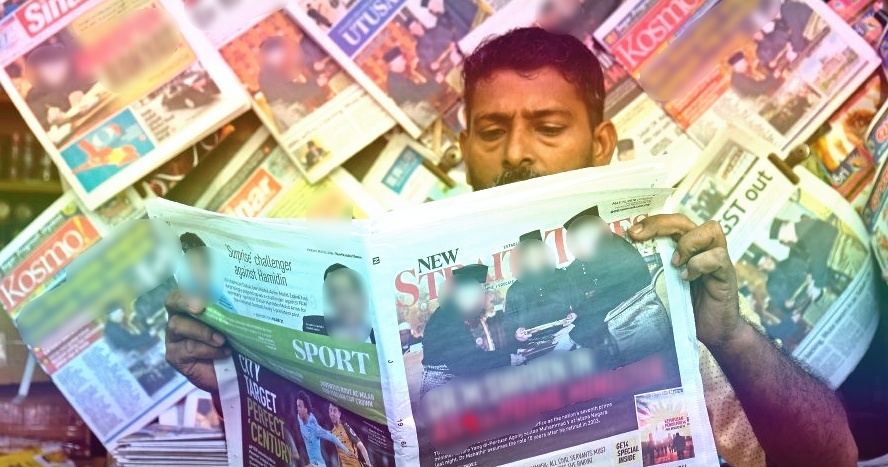 By Dhinesha Karthigesu
REIMAGINED MALAYSIA is a collection of writing by Dhinesha Karthigesu set in a version of Malaysia that is inherently queer and unapologetic about it. 
---
Salam Sejahtera and Good Morning to everyone tuning in to our morning news. 
And these are our highlights: 
Ever since the lockdown has eased, Mak Cik Kiah who runs the nasi lemak stall just in front of our radio station has been so happy to have all her regular customers back and buying her delicious nasi lemak. She even had time to tell us that her favourite gay couple who used to buy breakfast from her daily have returned to the routine. In her words: "comel lah diorang, I suka tengok hari hari."
In other news, our brand new Education Minister Mr Shaq Koyok has been hard at work in reforming our education system for the benefit of all Malaysian students. His new education policies will also greatly focus on the education and literacy rates of Orang Asal children. 
In light of all the new cases of sexual harassment popping up online, the MP of Kuala Terengganu, Puan Siti Khaleda has been working hard to instate a proper sexual harassment law and bill in Malaysia. Most of us would remember Puan Siti Khaleda for her previous work and advocacy as an openly queer Muslim MP whose background was in humanitarian work. 
In lighter news, our weekly high school correspondent reports that there is a new power couple in SMK Sri Pelangi Utama. Our correspondent reports that it is made up by the male Ketua Pengawas and the non-binary Head Librarian. Escándalo! 
If you have been driving on the LDP to work, you would now see the brand new fall clothing campaign ad that covers the length of both sides of the highway. We are so pleased that it's fronted by our favourite queer couple Aryan and Vinod or affectionately known by their fans as #ArNod. 
If you are driving on the KL Seremban highway on the other hand (which is clear according to our traffic correspondent), you would see the new water filtration ad featuring our very own former radio DJ turned self-made entrepreneur Connie Chin. We are so proud and in awe of the work that she is doing not just for trans rights but also for representation. 
With Raya and Ramadhan just wrapping up, we are pleased to announce that our most popular podcast episode download so far has been: "How To Fast With My Muslim Partner" which featured our guests Sheela Ramakrishnan and her partner Adreana Jamaludin. 
Tomorrow we invite on the show the lead of the brand new gender-bent all womxn version of the play Hamlet, Vishalini Nathan. And we will also have a very special segment on PIBG leadership and how more queer parents can get involved in their children's schools. 
Until then, thank you for joining us. Have a great Monday morning and Salam Sejahtera! 
Image from New Straits Times.
---
Dhinesha Karthigesu (He/Him/His) is a multidisciplinary storyteller and creative producer + coach. He is the host of the Creative Curry Podcast and is Malaysia's first and only National Poetry Slam Champion. He has been featured at schools, universities and festivals. In 2020, his writing has been on Vice India and Vice Asia. You can find him online at Dhinesha.com.