Is it Possible to be both LGBTQ and Christian? Yes!
By Joseph N. Goh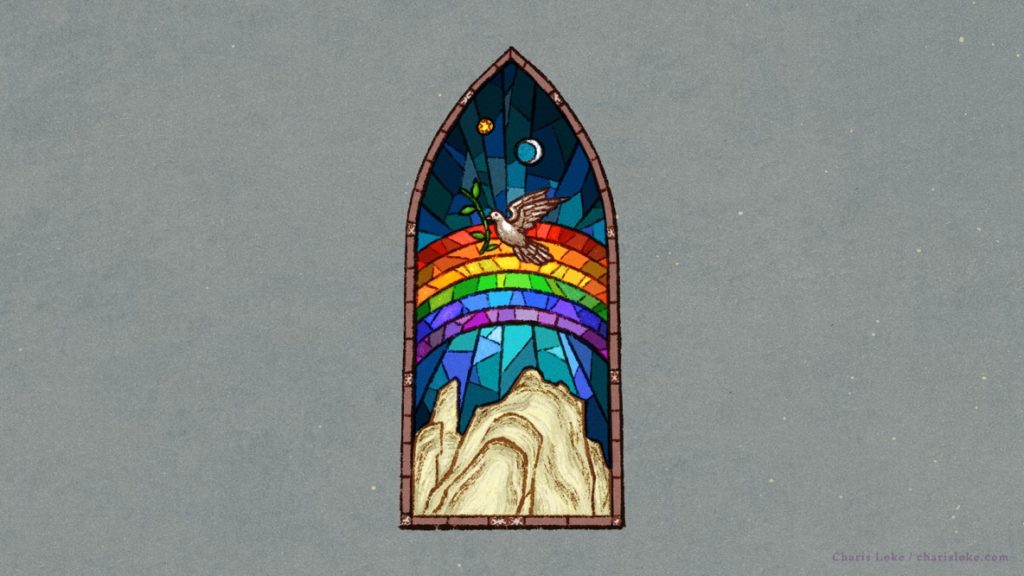 Editors note: "Can I be LGBTQ and Christian?", "Does God love me if I'm queer?", these are questions that many queer Christians grow up asking themselves. Documented by Joseph Goh, we hope some of these stories are able to inspire Queer Christians. While these lived experiences are mostly men, we hope to feature more womxn and non-binary faith voices in the future.
---
Not a few LGBTQ Malaysian Christians have been forcibly brought by their families to their churches for a 'cure'. Here, these 'sinners' find themselves coerced into undergoing subtle strategies of praying the gay (and trans) away such as counselling, repentance, imposed celibacy and conversion therapies that sometimes involve elaborate rituals of exorcising gay (and trans) demons in the name of the Lord.
Church Injustices
I've been researching and writing on the lives of gay, bisexual, and transgender men and women for many years, and I pay special attention to the ways in which their religious beliefs impact their genders and sexualities, and vice versa. The discrimination, rejection, fear and violence as experienced by LGBTQ Christians are heart-wrenching, especially at the hands of their pastors, priests and lay leaders. Among the experiences of Christian gay and transgender men which I feature here are those of 'Buck', a 56-year-old gay man who works in the entertainment industry. He decries the sermons and homilies directed at church-going LGBTQ Christians which tell them on a weekly basis from the pulpit that: 
"they are an abomination. These young people have been driven to suicide. And that's exactly against what Jesus taught. You know, instead of saving people, accepting people, and loving people, you drive people to suicide. Jesus never told you to do that. So these churches should be ashamed of themselves."
'Rainbowboy' is a 22-year-old gay man who works in an NGO. He speaks of his friends:
"who used to be Christian, the moment they discover they're gay, like me they have that internal conflict, then they actually stop going to church completely. Then their life start to fall apart and everything, 'cause they still get that feeling that whatever they're doing, the reason they're being alive is wrong. They're very insistent, they feel like they're a whole big mistake."
Based on these men's stories, it's hardly surprising that Christianity is often seen as the enemy of LGBTQ people. Instead of being a guide and refuge, Malaysian Christianity is often experienced as intolerant and condemnatory. Jesus and God appear as terrifying enemies of LGBTQ people. Churches are a constant reminder of blatant rejection.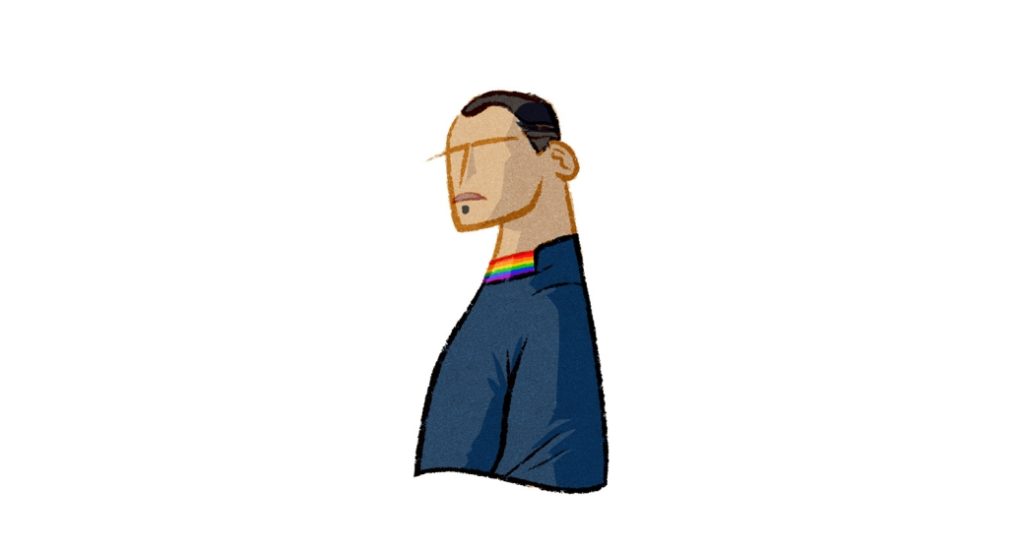 It's a fact that many Malaysians who are culturally and traditionally Christian, including LGBTQ people, no longer see any benefit in practising their religious beliefs or participating in church services. Their preferences need to be respected and religion should never be forced on anyone as this may cause more harm than good. Perhaps those who are born into traditionally Christian families are finding their inspiration, strength and wisdom elsewhere, even outside Christian frameworks or unconventional resources that are not considered as 'holy', 'churchy' or even Christian. Yet, there are others who are still uplifted and nourished by the power of Christianity, and there are also those who appreciate the experiences of going to church and participating in cell group meetings. Nevertheless, those among them who are LGBTQ often feel a need to hide their genders and sexualities, or devise creative ways of tolerating and responding to questions about their 'unusual' appearance or unmarried status. 
In general, Malaysian churches officially disapprove of non-normative genders and sexualities. Many LGBTQ people have been repeatedly told by their churches that they must choose to be either LGBTQ or Christians. This view is not only erroneous. It's an act of injustice and violence that insults the spiritual capabilities of LGBTQ people, and denies them the support of a faith community to which they're entitled. Furthermore, these churches either dismiss or are ignorant of the fact that there are many ways to be Christian.
When LGBTQ Christians are told that they cannot be Christians if they don't amend their 'lifestyles' and 'repent', what they're actually being told is that they cannot be Christians according to specific versions of Christianity which have been mandated by conservative and non-affirming Malaysian churches. Then, when LGBTQ people say that they hate Christianity, perhaps they're really venting their anger against specific non-affirming interpretations of God, Christ, the bible and church that they've been taught as they've never known any other interpretations of the Christian faith that can actually sustain and strengthen them. 
I believe, as do many others around the world, that it is well and truly possible to be both LGBTQ and Christian. Jesus and God are powerful LGBTQ allies who have unfortunately been recruited by anti-LGBTQ circles. Jesus himself fought against the oppressive systems of his time and upheld the rights of the marginalised. 
Created This Way
Some Malaysians are already practising the art of being both LGBTQ and Christian by developing and practising their own personal spiritualities, irrespective of whether they still attend weekly Sunday services. One of the most important anchors for their spiritualities is a wholehearted belief that God and Jesus create, affirm and love them as they are. As 'Jon', a 46-year-old transgender man and homemaker says:
"I am proud to be a Christian. I can say that I am a disciple of Jesus Christ. Because I know the Lord. Even I not yet born in this world, he already love me. Nothing can stop his love to me. He has made me for who I am as what you see today. And he loves me for being who I am."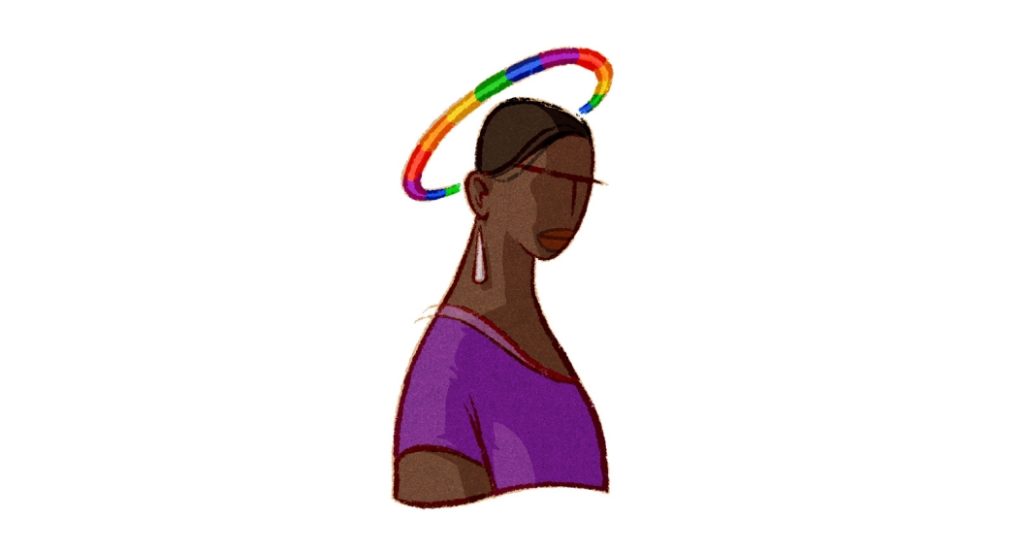 Church ≠ God
Other LGBTQ Christians, like 36-year-old transgender man and rideshare driver 'Axman', find that it's essential to distinguish between churches and God to carve out a personal spirituality. Churches are not God, and God is not the church:
"I've come to realise … there is a separation between church and God himself. But what I experience with God is my own personal thing. And nobody can actually come in between that."
When LGBTQ Christians are able to separate church from God, they realise that God has no problems with who they are and that they are acceptable in God's eyes. Moreover, they no longer look to homophobic and transphobic churches for approval or guidance for their own self-validation. 
Reading Up
Some even equip themselves with Christian knowledge that caters especially to LGBTQ people. 44-year-old gay man 'Hosea' who works 'in language' is familiar with such knowledge. He's also learned to understand 'clobber texts' or biblical passages that are used to condemn non-normative genders and sexualities from a different perspective:
"I have read about the gay theology, queer theology, went through all the clobber texts, and then found that, you know, all these texts have, they're not relevant to present-day homosexual relationships. There's also some passages in the bible that can be used to support gay relationships. And then there's this wide variety of gay theologians who write about same-sex relationship, and how it can fit into the scheme of God's plan for this earth and so on. So from that I have reconciled my faith and sexuality."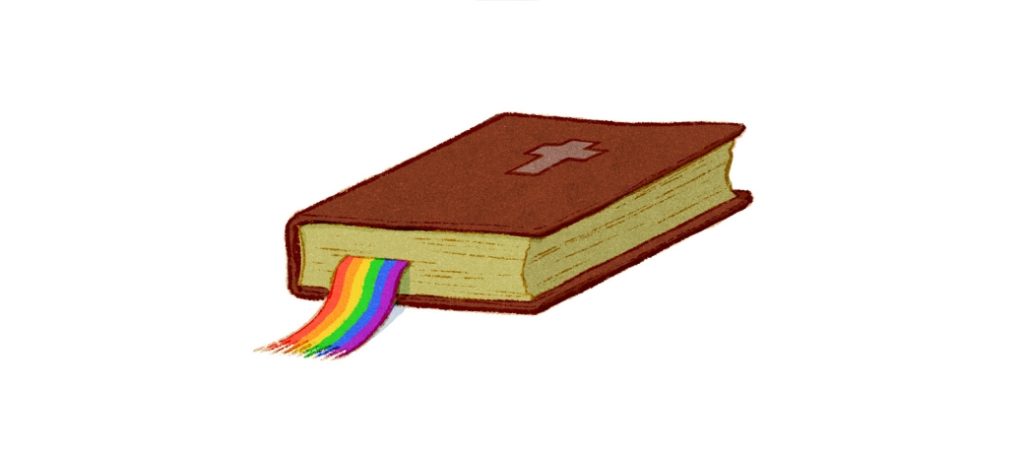 Diverse Spiritual Practices
Many LGBTQ Christians customise spiritual practices to connect with God that include non-Christian elements. As 'Aadesh', a 41-year-old gay man in the entertainment industry points out, such practices can be diverse, meaningful and creative expressions of faith:
"I have a very regimented spiritual daily exercise. And I wake up at five o'clock, I say my rosary as a mantra, I listen to the Dalai Lama, I make sure that I spend the first hour and a half of my life developing a personal sensibility of who God is."
LGBTQ-Affirming Churches
There are also numerous LGBTQ people whose personal spiritualities include attending LGBTQ-affirming Malaysian churches such as Good Samaritan Kuala Lumpur Church which is unconditionally inclusive and affirming of LGBTQ identities and expressions. As Pastor Joe Pang, an openly gay man, co-pastor with Pastor Travis Chung of Good Samaritan Kuala Lumpur Church and co-pastor with Pastor Jason Ho of Blessed Ministry Community Church in Hong Kong says:
Last time they think that God not accept them, but after that they come to our church and slowly they know that Jesus loves gay, God love LGBT people and all that but a lot of people stop there. And then I know why, because LGBT in the society, majority of LGBT people, their self-esteem is very low. When self-esteem very low, you very hard to connect with God. God create you as a perfect image. God say you are good, actually, God say every person is good.
Pastor Joe Pang is aware that just as homophobic and transphobic churches have played a part in destroying the self-esteem of LGBTQ people, LGBTQ-affirming churches can reconstruct and enhance it by preaching a message of unconditional acceptance. Aside from those I've mentioned, other such pastors and churches in Asia include Bishop Carrey Yubong of Antioch Mission in Asia in Sabah, Pastors Miak Siew and Pauline Ong of Free Community Church in Singapore, Pastor Stephen Suleeman of Gereja Kristen Indonesia and Pastor Suarbudaya Rahadian of Gereja Komunitas Anugerah in Indonesia, and Pastor Silas Wong of Tong-Kwang Light House Presbyterian Church and Pastor Joseph Chang of True Light Gospel Church in Taiwan. There are also the Amplify Open and Affirming Conferences held regularly around Asia which attract the participation of many LGBTQ-affirming churches and LGBTQ individuals.
LGBTQ Christians experience personal spiritualities as empowering and life-giving, especially when they realise that they're not completely welcomed in their own churches. It's sadly ironic that the message of unconditional love, inclusivity and affirmation which was proclaimed by Jesus of Nazareth, loved and respected by many as Lord, Saviour, Prophet, Revolutionary and Teacher, has evolved into a regulatory hierarchical system which rewards heteronormative and cisnormative people, and penalises anyone else who falls short or does not fit in. The time has come for Malaysian LGBTQ Christians who have long been trapped in guilt, self-hate and thoughts of eternal damnation to recognise their undisputed worth and dignity in the sight of God and their fellow human beings. The time has come for them to realise that they are part of a massive global community of LGBTQ Christians. The time has come for them to take back their right to be both LGBTQ and Christian on their own terms.
Useful books:
Cheng, Patrick S. 2011.

Radical Love: An Introduction to Queer Theology

. New York: Seabury Books.

Greenough, Chris. 2019.

Queer Theologies: The Basics

. New York: Routledge.

Ngeo, Boon Lin. 2013.

Gay Is OK!: A Christian Perspective

. Selangor, Malaysia: Gerakbudaya Enterprise.

Vines, Matthew. 2015. God and the Gay Christian: The Biblical Case in Support of Same-Sex Relationships

. New York: Convergent Books.
Useful sites:
---
Joseph N. Goh is a Senior Lecturer in Gender Studies at the School of Arts and Social Sciences, Monash University Malaysia. He holds a PhD in gender, sexuality and theology, and his research interests include queer and LGBTI studies, human rights and sexual health issues, diverse theological and religious studies, and qualitative research. Goh is the author of numerous publications, including Becoming a Malaysian Trans Man: Gender, Society, Body and Faith (2020) and Living Out Sexuality and Faith: Body Admissions of Malaysian Gay and Bisexual Men (2018).