These 4 Women Survived Abuse, Homophobia & Sexism to Become Mothers of Dragons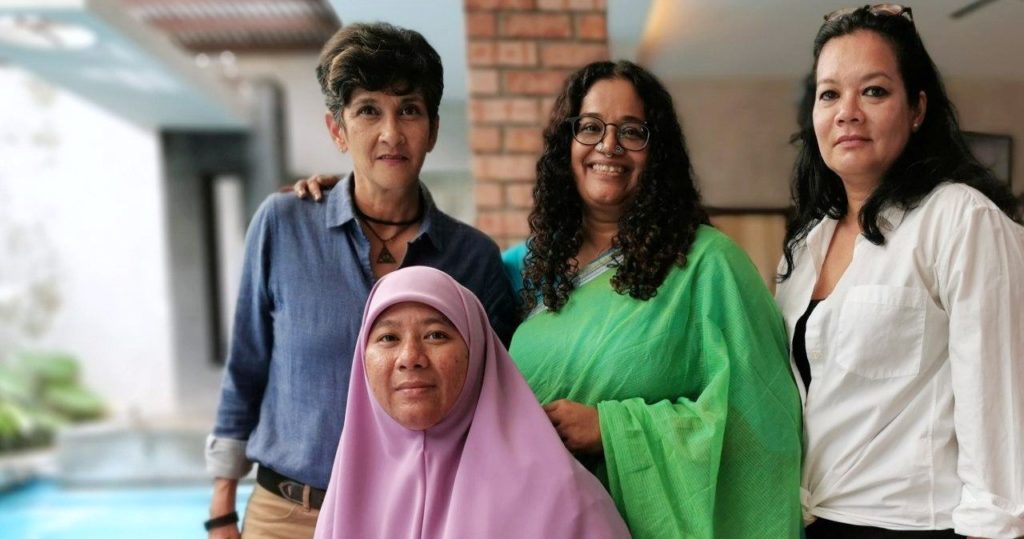 By Queer Lapis | Published on 16 March 2020
When we were younger, we were taught to be fearful of monsters. Our mothers would warn us not to talk to strangers, and for the right reasons. When we got older, we were still afraid of monsters. Except now they're bigger, nebulous, and far more dangerous—think forces like patriarchy and capitalism.
As we turn to our parents for support, we are met with similar responses, as if we were still children: "Don't talk to strangers" becomes "don't protest, don't speak up". In both cases, the fear is that we would be taken away, locked up, in the arms of monsters.
But what if our mothers fought alongside us, what kind of world would that be?
We got a glimpse of that world in 'Mothers of Dragons', a video featuring four Malaysian activist-mothers, produced by Innovation for Change – East Asia (I4C), a global network that facilitates innovative strategies for civil society in the region.
Take a look here!
Who are the 'dragon' mothers?
Lawyer Asiah Abd Jalil, investigative filmmaker Mahi Ramakrishnan, PR consultant Nadia Gideon and writer Bernice Chauly make up the fearsome four who have each battled against their fair share of injustices, including dometic abuse, intimidation from authorities, as well as homophobia and sexism from family members.
The women then went on to work with marginalised communities in many different intersections, and LGBTQ issues were a prominent topic in the video. Nadia, who is a queer activist and a mother of two children, spoke on her work:
"I believe in myself, and I know I'm not wrong. Loving someone is not wrong. I just go ahead and do what I need to do. We press on. We got no time to listen to anybody to tell us to keep quiet. We can't keep quiet anymore! We need to support each other and be proud of each other."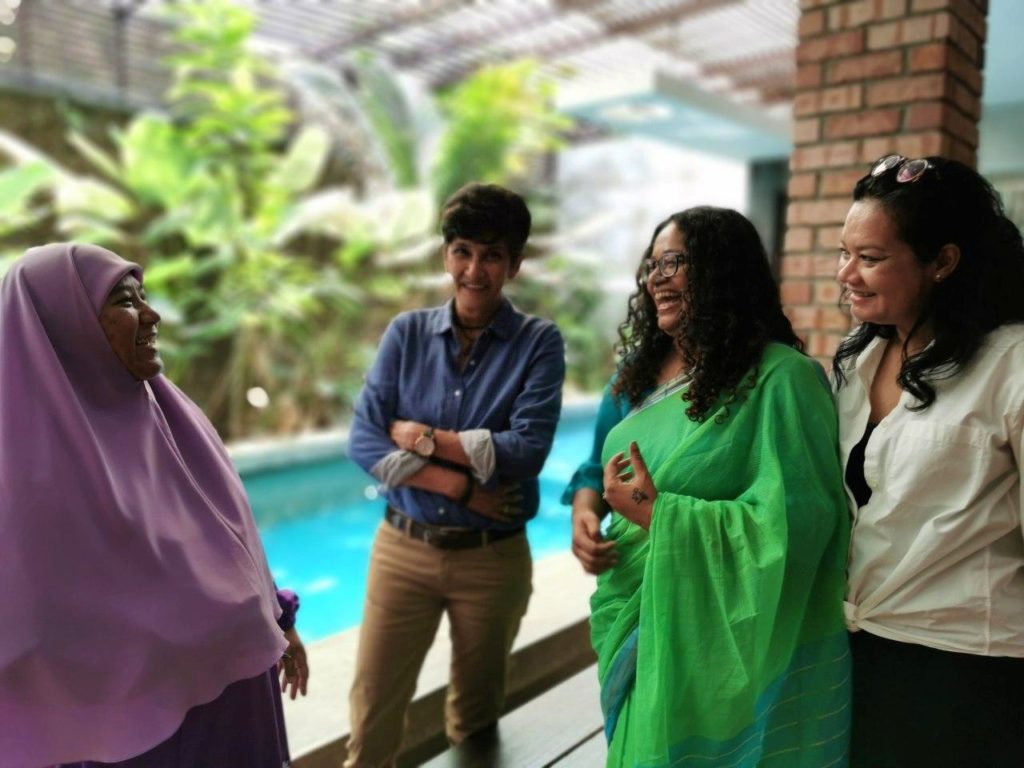 Asiah, an outspoken critic on how Syariah law is unjust to women, provides a Muslim-perspective to LGBTQ rights:
"Even if you want to impose on personal matters like religion, god… you have to respect people as human beings first."
Who were involved in making the video?
I4C partened up with People Like Us Hang Out (PLUHO), a local LGBTQ NGO that focusses on building inclusive spaces, in order to produce the video. I4C has also produced Mothers of Dragons videos in Korea and Taiwan, with PFLAG Korea and Tongzhi Hotline as respective local partners. Gavin Chow, the co-founder of PLUHO told Queer Lapis:
"It was an inspiring journey for me to be involved in this filming process. I see so much courage, strength and resilience from these mothers. Making a change sometimes can be very difficult for many of us, but we have to start somewhere. We have to keep doing something to facilitate that change."
Watch the video to learn more on their journey to becoming Mothers of Dragons, standing up for themselves while inspiring others in the process.
In the video, Nadia referenced the caning of two women and also an article by her daughter dedicated to her. You can read more on Nadia's feelings about the caning here:
And you can read the piece written by Nadia's daughter in tribute to her mom here: