Deaf gay man on dealing with rejection from everywhere
By ANTHONY CHONG.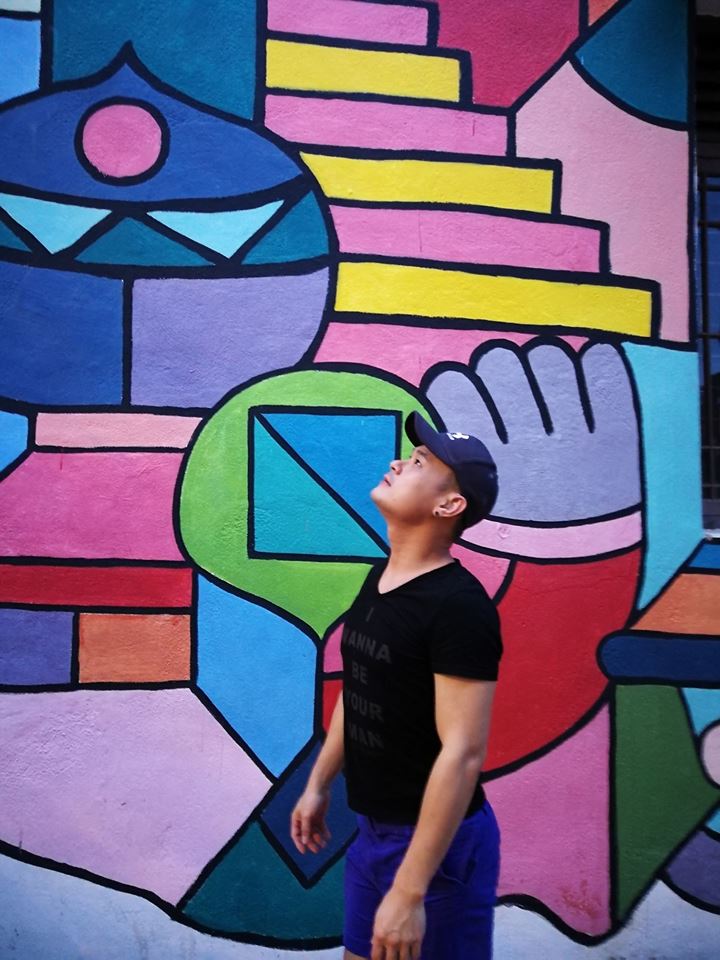 After I came out of closet as a gay man to my parents, I remember clearly something my mother said. She said, I would inherit her house entirely, but only if I chose another path. In other words, marry a woman. She would even accept any woman she had previously warned me not to marry. I said I would be more than happy to share the house with my two elder brothers.
The house is not my life dream anyway. I don't plan on sitting at home. There are many things to explore outside the house and the country. I want to live my life without any kind of discrimination or oppression. We could practice our freedom to do the things we wish, yet remember never to cross the line: we should not mind the business of others. Others could do the same. However, this is not the case.
LGBTQ oppression happens. Audism happens. ("Audism is a set of beliefs that include: hearing people are superior to Deaf people; Deaf people should be pitied for having futile and miserable lives; Deaf people should become like hearing people as far as possible; and shunning of sign languages." — Wikipedia)
"Have you tried women?"
I am deaf. I am gay. I am human. It is not necessary to live in fear. Not anymore. It is my life. I am clear with my own identity and how I should live my life.
Yet, I still get weird vibes from my deaf friends. Is there something wrong with me?
No. It is them. They could not embrace the idea of LGBTQ people living with them on this Earth. They bombed me with questions like:
"Since when have you been gay?"
"Have you tried women?"
"How can love blossom between men?"
"How do two penises work together?"
and you name it. They told me that they did not mean to disrespect me, and it was out of curiosity. I tried to be polite to answer them. But they crossed the line whether they realised it or not. Do these questions really matter to them? What can they do with the information anyway? They even told me this: "A friend died of colon cancer because of frequent sodomy". What are they trying to imply?
When I revealed myself to them, the one thing they never did was to give me a hug. Or tell me they are standing with me. They never celebrated my coming out day. I could see disappointments in their eyes.
LGBTQ is not a new subject for them. They were aware of LGBTQ people for many years. News about LGBTQ issues are everywhere. So, why is it disappointing to have an LGBTQ friend? Should not they happy that I found my way to live my life?
I really could not understand why they feel disappointed with me for being a gay man. They ought to know how it feels to be rejected. They are deaf, just like me. They face the same rejection from society as I do. Yet, my deaf friends let me down. Again, I feel rejection from everywhere, not only for being a deaf person but for being a gay man too.
I do not have a choice but to move on and live with the rejection from the deaf community. It would be alright for me if they could just accept me as a gay man even if they won't celebrate it. I am not a greedy person. I just need the feeling of being accepted once again. I really miss the feeling.
But I still have a place in the deaf community due to my status as an advocate in the community. They could not let me go. Not yet. Otherwise, I would seek refuge in another community, i.e. the LGBTQ community.
"Can you speak English?"
The main difference between me and most of the gay community is that they can hear. I started making acquaintance with a few of them on social media. My photos on the social media would not tell them that I am deaf. The photos only tell them how adorable or handsome I am to them. I do not reveal myself as a deaf person when I start the conversation with them because I do not think it matters. I do not need their mercy each time I announce I am deaf. I don't need them to say "Oh I am so sorry, I did not know you are deaf" all the time.
They then start to ask me:
"Do you wear hearing aids?"
"Can you speak English?"
"Can you lipread me?"
You may add further questions to the list. Were they really naïve? Would it not be better if they could do some homework first? Their way of enquiring is no different from those deaf friends enquiring about my sexual orientation. Well, I am used to such questions about deafness. I have been answering the same questions all my life.
When hearing friends want to meet up with me, I inform them that I am deaf so that they can prepare for the meet. That is when a few of them completely go off my radar.
It does not concern me at all. They are not the last human beings on the Earth. I was fortunate enough to have a few hearing gay friends, who understand we both share the feeling of being rejected by society.
Sometimes, I would meet with them for a meal or a movie. But still, the meetup would be weird for two persons using different languages. They could not understand my language. I could not hear and speak theirs.
Individually, I may be able to engage in conversation with them. However, it is not the same when I am in a group conversation with hearing gay friends. I am often left behind to do my own stuff standing alone in the corner. I try not to be impolite, so I don't leave. I just stay quiet and look at my watch. Two hours gone without a single word. Three hours gone. Four hours gone. I cannot imagine living my whole life without a word being uttered to me every time I participate in a group conversation.
So, I might be able to participate in a group conversation with deaf friends, but they do not entirely accept me for being gay. Meanwhile, for hearing friends, language is the barrier, especially when I am in a group conversation with them. What options do I have? Should I just enlarge the size of the deaf LGBTQ community?
That is the double oppression I have been going through my life. But my life is too valuable to be wasted on any discrimination and oppression. I will live my life to the fullest.
~ ~ ~ ~ ~ ~
Anthony Chong graduated with two Masters' degrees in Linguistics and Deaf Studies with a concentration in cultural studies. He also co-authored books on Malaysian Sign Languages. He is one of the featured writers at George Town Literary Festival 2018, 22-25 Nov in Penang.