Deaf and Gay and Proud to be Both
By ANTHONY CHONG.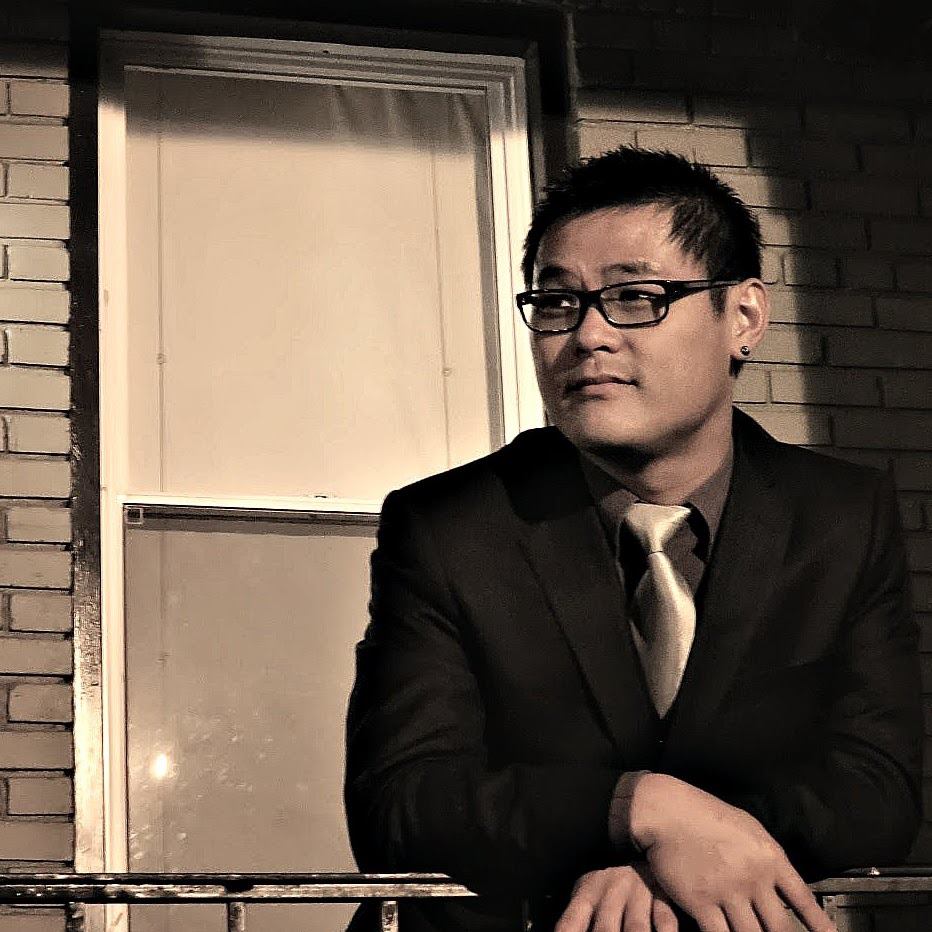 After struggling to fall in love with women, I finally affirmed my identity as a gay person at the age of 21. But I did not have the strength to open up to anyone as I feared losing my family, my friends, and my reputation as a deaf community leader.
The deaf community in Malaysia is small. Without any intention, I had emerged as an exemplary deaf person in the eye of the deaf community. But it wasn't until I entered the deaf community at age of 18 that I found someone to guide me. As I lost much time, I expedited my learning of deaf culture and language until I was ready to live as a cultural deaf person.
What is a cultural deaf person? A cultural deaf person looks at oneself as part of a linguistic minority. He is proud of being fluent in Malaysian Sign Language and has sufficient cultural knowledge to survive mainstream society. He also does not see his hearing disability as a disadvantage. The disadvantages we experience are produced by mainstream society.
For example, the education system in Malaysia does not give us any advantage to succeed in our education and career. The system has failed us. Because of our lower education qualifications, many of us could not have better lives, better education, better families, and better careers.
However, I was different. I could succeed in whatever I wanted to succeed. Many deaf people look up to people like me in the hopes that the disadvantages we encounter would someday be removed. Without their support and alliance, I would be nothing. Would I lose it all if they knew I am gay?
"Hey, I wanna tell you something but I am so nervous"
Not many of my friends knew who I really was. I did not know what being gay means. How would I then be able to tell people when they question me about my sexual orientation? How would I know if I could survive as an out gay man? I did not have the confidence. I was not equipped with knowledge that would help me face homophobic people.
While I found someone to guide me to be an independent deaf person, I could not find anyone who could guide me to be an independent gay person.
I did not have courage to come out to anyone until I was 29. I had gone to pursue my second Masters at Gallaudet University, Washington D.C., where I majored in Deaf Studies. In the university dorm, I met a new friend who had social work experiences. She and I would often bump into each other in the dorm and we would talk.
"Hey, I wanna tell you something but I am so nervous," I said to her one day. I took deep breath. I was afraid of losing her as a friend.
"Please do not feel nervous with me," she said. "Come on. Please spit it out."
After I confided in her that I am a gay, she gave me a really warm hug. I was shocked.
"It is alright, you are in the USA. I have gay friends also. Do you know that guy in green?" I nodded. "He is my friend and he is really cool. He is gay too."
I was speechless and did not know how to respond. I honestly thought she would have rejected me immediately. That time, I did not have many friends but I felt comfortable with her. From then on, I started building my confidence and a positive attitude and I try not to deny my identity as a gay person again.
"Mom. Dad. I like men."
My parents were expecting that I would get married after my return from the USA. My mother even kept the Chinese wedding tea set — which my brother used for his wedding — for my wedding.
In the summer of 2012, I came back to Malaysia for 6 weeks to allow me to collect data for my research. I saw a lot of changes in Petaling Jaya where I grew up. A few days before returning to university, I took the step to tell them. I am deaf but I am not mute; my parents can understand what I say even though my pronunciation is usually unintelligible to others. I began to speak. "Mom. Dad. I like men."
They thought I was simply not ready for any relationship with women. Suddenly it felt like I was unintelligible to them too. So they tried to convince me that it was alright, that I would need more time to get "familiar" with women. I insisted it would never happen. My mother had always reminded me not to have sex with any woman in my bedroom. Of course, I heeded her advice completely. But now they are asking me to have sex with as many women as possible!
I knew it broke their heart. But this would be me from now on. I would not be able to pretend to be straight like I used to do. A few days later, I returned to the USA to finish my study. My mother stopped contacting me for almost a year.
When I came back, however, my parents not only welcomed me home but they also started accepting me for who I am. They finally gave up on ever seeing me marry a lady. Till today, I am uncertain what made them accept me. Perhaps they realised it would be impossible to change my mind. My mother once told me that we should appreciate people while they are still alive rather than feel regretful after their deaths — it would be too late by then even though we would speak to their ancestral tablets or visit their graves. Perhaps it was with that saying in mind that they decided to appreciate me as I am.
Deaf gay culture
I learned that the experience of being deaf in Malaysia and in the USA is different due to our different norms. It also apply to the local gay cultures. I tasted their cultural experience but I have not known Malaysian gay culture. When I said gay culture, I mean deaf gay culture. I am not well-versed in hearing gay culture.
From my observation, local deaf gay persons are comfortable with straight deaf people, gay deaf people, as well as hearing gay people. This surprised me as most deaf people do not get along with hearing people as hearing people do not understand the obstacles that we experience. Often, they even try to change our culture as deaf people, which is an oppression for deaf people. But both deaf and hearing gay persons have something in common, which is the oppression from heteronormative society which do not understand LGBTIQ+ people.
There may be some hearing LGBTIQ+ persons who could guide us too, however, many of us have lower education and are not fluent in Malay or English language. So a lot of misunderstanding could create barriers between deaf gay persons and hearing gay persons. Misunderstanding is unavoidable when we don't find ways to have efficient communication. Our languages and our understandings are different. However, I feel it is easier for hearing people to learn Malaysian Sign Language than for deaf people learn lip-reading and pronounce words. It is important for both parties to take time to get familiar with each other.
Deaf gay persons do not choose to be deaf and also do not choose to be gay. For that reason, I feel it is necessary for the deaf gay to have informal club so that deaf LGBTIQ+ persons will be able to receive proper guidance and to make themselves feel safe in Malaysia, unlike me in the past. I hope we will continue seeing new deaf gay youths and deaf gay elders who could come out in Malaysia.
~ ~ ~ ~ ~ ~
Anthony Chong graduated with two Masters' degrees in Linguistics and Deaf Studies with a concentration in cultural studies. He was the recipient of World Deaf Leadership Scholarship, funded by the Nippon Foundation for his second degree. He presented papers related to Deaf culture and published articles related to identities and child sign language acquisition. He also co-authored books on Malaysian Sign Languages.