She-Ra and the Princesses of Power Healed the Inner Queer Child In me
By Nisshanthan Dhanapalan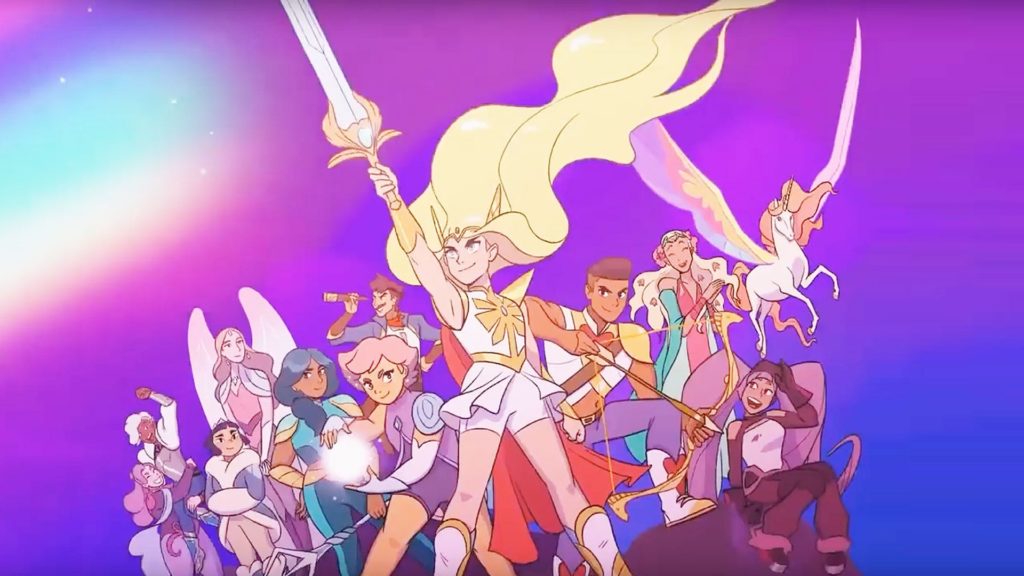 In case if you have been living under a rock for the past 18 months despite exhausting all your Netflix playlists during the Covid-19 lockdown, She-Ra and the Princesses of Power is a reboot of the 80's cartoon with almost the same name, She-Ra and the Princess of Power. 
The show prides itself on its groundbreaking queer and gender representation, a spotlight on mental health and the importance of compassion and kindness.
Growing up in the 90s, I only managed to watch a couple of episodes from the original She-Ra series. Most of the time, I was "banned" from watching too many shows with female characters in it because maybe my parents thought that it would make me gay.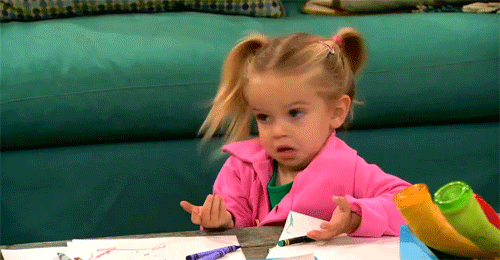 The frequent scolding or the abrupt unplugging of the television was emotionally debilitating. My memories of these instances were often masked as moments of disappointment for missing out on a show. It wasn't until I was adult (and after a few hours of therapy) that I realised that these feelings were rooted in invalidation.
I got a second chance to resolve some of my childhood anguish with this reboot. Here are some of the ways it allowed me to make peace with my trials and tribulations as an adult. 
Warning: spoilers ahead! Stream She-Ra on Netflix now then get back to this article!
Queerness takes centre stage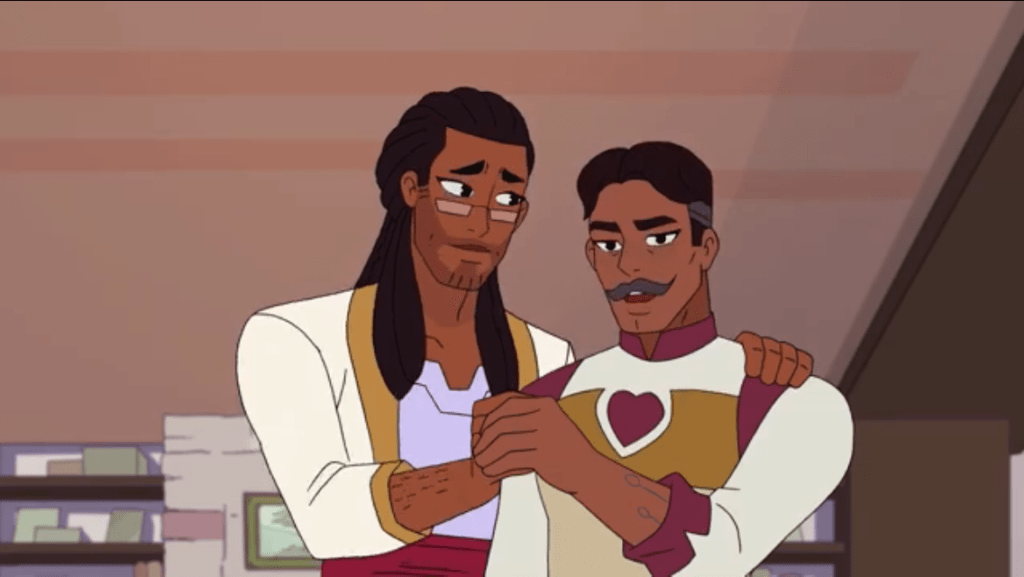 Very early on in the series, we were already introduced to a married lesbian couple. As the series progressed, we see more queer representation in the introduction of the anti-hero Double Trouble—a non-binary character voiced by non-binary activist Jacob Tobia, how Scorpia asked Catra out, and how can we forget, Bow's dads. Yet there was never a need to label these relationships or identities, almost as if, diverse gender and sexualities were accepted and normalised on Etheria.
The final season illustrated the struggles and complexity of love between two individuals regardless of gender when Adora, the protagonist and Catra, her former mortal enemy, professed their love for one another. The creators went all out to change children's TV forever when Adora and Catra kissed and saved Etheria, and becoming a canon queer couple in the process.
Drawing complexities of real life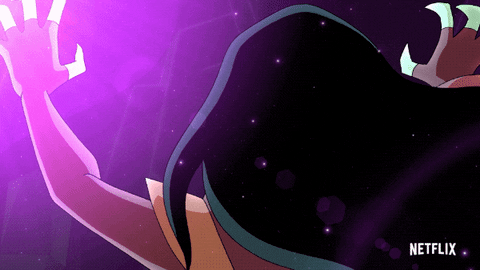 As creator Noelle Stevenson and her all-female writing staff put a total of 20 female characters out of 34 main and recurring characters, She-Ra allows viewers to view a diverse group of women of all sizes and colours on animated television. 
Yet She-Ra truly stood out portraying complex characters relevant to people in real life. Adora being the person who believes in the exhausting principle of "with great power, comes great responsibility", grows to appreciate her will to live and not just carry the burden as the sacrificial lamb. That heroes have to take responsibility for their sacrifices, and the crater that they will leave for their loved ones as a result of them.
Catra, on the other hand, learns to confront her trauma of loneliness and depression, and how her actions in response to that can leave catastrophic consequences. Yet the lesson is that people who are hurt sometimes shield themselves by being bitter and self-isolating. In the end, both Adora and Catra learn to be vulnerable, and that the hardest thing in the world, is to sometimes tell the person you care about that you love them.
To seek clarity is to seek within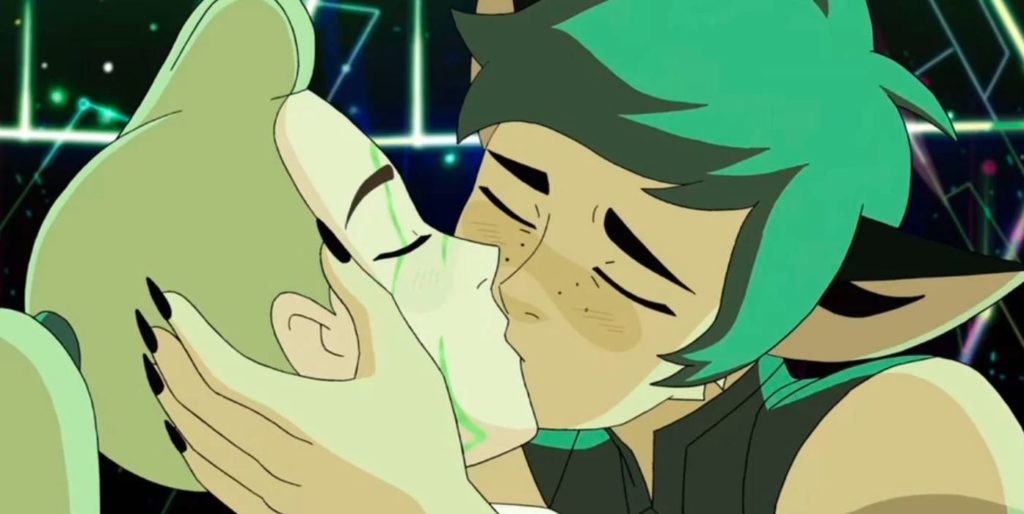 It comes to no surprise that many gay and queer men find the affinity towards female superheroes, but this series invoked a much deeper emotional exploration than I have ever had before. 
As I write this article, I struggle to articulate what made me emotional when Adora and Catra professed their love for one another. It opened a window to that little boy in me when he was apprehended for watching too many TV shows that had female characters in them. Perhaps seeing the queer female characters he idolised unlocked the validation that boy needed.
Watching Adora almost succumbing to her demise, and at the last minute, being literally transformed by her love for Catra, taught me a lesson. For many of us who fight for LGBTQIA+ rights to build a better Malaysia, we engulf ourselves in the struggles of moving forward and the self-imposed martyrdom of holding on to our trauma as a form of sacrifice. Maybe the solution to our quest and battles for an inclusive Malaysia is that we choose to resonate with love instead, along with our relationships, friendships and family, whether chosen or biological. 
I can't help but feel a little jealous of the younger kids who are going to benefit so much from this representation. I am not sure how average Malaysian parents would react to this series, but I know a handful who are absolutely thrilled to share this experience with their children–the same people who are hoping that maybe one day in the future, the right to be and the right to love freely are two fewer things we would have to be fighting for, just like the people of Etheria. 
Looking for more queer reviews? We got you covered.
The movie Daulat has queer representation.

It features the pride flag and a seemingly gay character. 🏳️‍🌈But that does make it a good movie? 💁Veshalini Naidu and Deric Ee have a debate.https://t.co/fTySo52F2N

— Queer Lapis (@QueerLapis) May 5, 2020
---
Nisshanthan Dhanapalan is a writer and (occasional) artist based in Malaysia. While still hustling in the corporate world to feed his furkids, he is passionate about human rights and continues to question the meaning and our collective experience of life.