All You Want to Know About Sex Work in Malaysia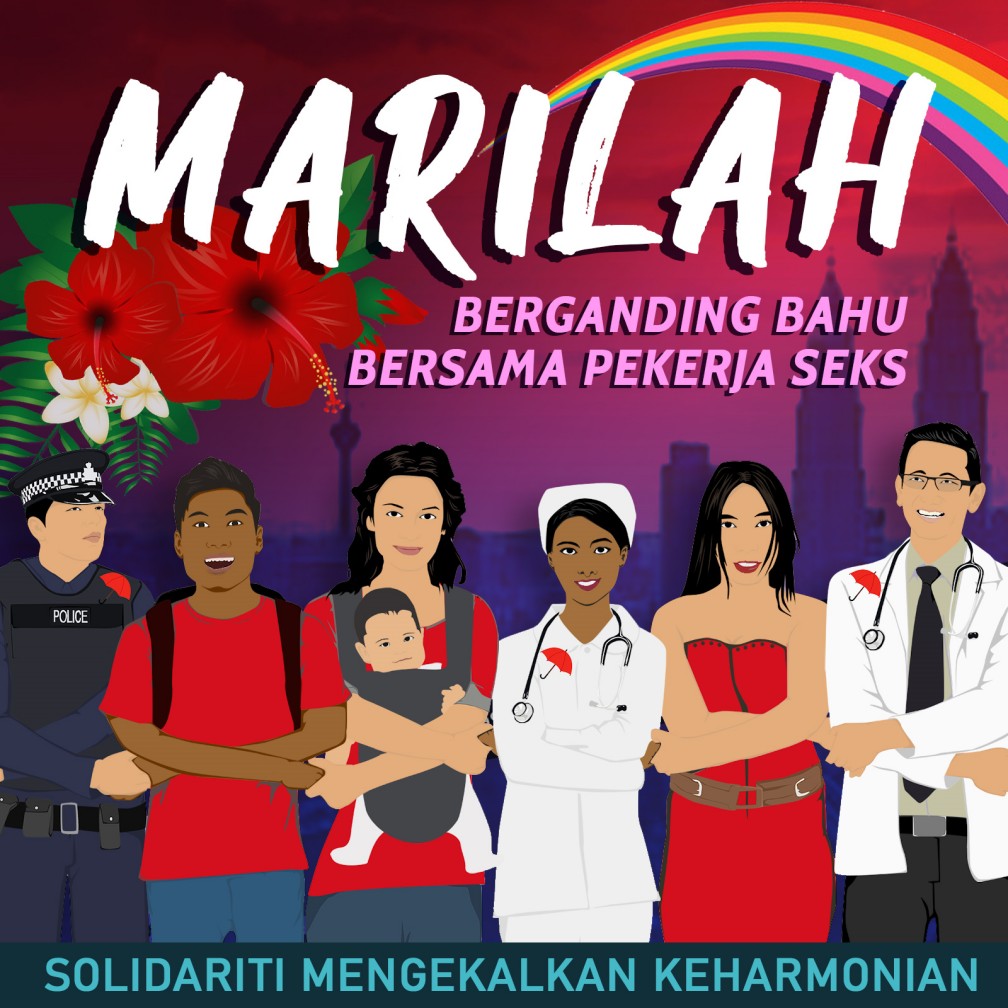 By VINODH PILLAI | 13 January, 2021
SEX WORKERS ARE, believe it or not, workers. But here in Malaysia (and many parts of the world), they are not regarded as workers and equal members of society. There are many laws that are used to penalise the work that they do. As a result, sex workers don't have the same rights as other workers, and are often at the receiving end of discrimination, stigma and injustices.
We have put together this guide for how we can all help—whether you want to learn how to support the rights of sex workers, or you want to learn about your own rights as a sex worker.
The information and opinions in this story come from interviews we conducted with sex workers, activists and NGOs that advocate for sex workers' human rights.
What laws are used to target sex workers?
There are several laws against prostitution, under civil and state shariah laws (the Penal Code defines "prostitution" as the "act of a person offering that person's body for sexual gratification for hire whether in money or in kind"). That said, other laws can also be used—for example, violation of social pass for migrant sex workers, sex-related laws or communication-related laws.
The civil laws specific to sex work can be found in the Penal Code under the following sections:
Section 372: Exploiting any person for purposes of prostitution
Section 372A: Persons living on or trading in prostitution
Section 372B: Soliciting for purpose of prostitution
Section 373: Suppression of brothels
Sections 372 and 372A criminalise the act of employing someone or profiting from sex work, advertising sex work services and exploiting any person who lives off an income derived from prostitution—i.e. pimps. Meanwhile, Section 372B focuses on individuals who solicit or importune for the purpose of prostitution (meaning trying to sell sex to others).
Interestingly, Section 372B does not state that prostitution is illegal, only that soliciting for the purpose of prostitution is. "But, unfortunately… what the courts hear or what the police think in their mind is, 'Oh, you are a prostitute, that means you were prostituting. Therefore, that's a crime'," says criminal lawyer Rajsurian Pillai, who regularly represents sex workers during remand and bail proceedings. "But 372B is drafted, 'soliciting for the purpose of prostitution', so it is the soliciting part which is wrong."
State shariah laws also criminalise prostitution but specifically target women and are mostly used against cisgender women; under shariah law, trans women can be arrested for "posing as a woman", which is sometimes used to criminalise both gender identity and sex work. However, shariah laws only apply to Muslims.
While there are numerous laws on prostitution, they often conflate exploitation or forced sex work with sex work done freely and consensually. Acts like child prostitution must be criminalised in all instances as children can never consent to sex work. However, the same cannot be argued for sexual relations involving consenting adults. Many adults engage in sex work without any kind of coercion and should thus be allowed. At the same time, there should still be laws to prevent people from being forced or exploited into doing sex work without consent.
See the complete range of laws, both civil and shariah, here.
What happens if someone is charged for prostitution?
Upon being charged in court, if they plead guilty, they will be sentenced on the spot and do not need to post bail. But if they plead not guilty, then they will need to post bail to be kept out of prison until their trial starts. Lawyer Rajsurian says bail under Section 372B of the Penal Code ranges from RM1,500 to RM2,500, and is up to the magistrates' discretion.
Then there will be multiple case managements in court, and trial will usually begin about nine months later. The whole process, including being arrested, charged and put under trial, will take about two years (which may be shorter or longer, depending on the case), after which the magistrate will rule if the person under trial is guilty or not.
Sex workers tend to prefer to plead guilty because they cannot afford a lawyer or post bail (lawyer fees for taking up a case start from RM7,000, at the very least).
Sex workers' rights advocates strongly discourage pleading guilty now. After pleading guilty, the sex workers might get off with a light fine but they will have a criminal record, which can become an issue when applying for jobs or loans later.
Folks can also opt to get free-of-charge legal assistance from the National Legal Aid Foundation (YBGK) to help them through their bail and remand proceedings. They are stationed in the courts and can help folks access the legal aid available in each state. However, there is no guarantee that they will be friendly or helpful in all cases. There is a big stigma around sex work and sex workers, and we cannot confirm if YBGK and their lawyers have been sensitised to the issues of marginalised communities.
Who can sex workers call if they need help?
Justice for Sisters. A transgender advocacy group that can help with legal referrals. They work with human rights lawyers who are often willing to represent sex workers either free of charge or with a minimal fee. Contact them at: justiceforsisters@gmail.com
Selvi. She's a sex workers' rights advocate who will try her best to help. Write to her at: bapamma@yahoo.com
PT Foundation. An NGO that works on sexual health and education for marginalised groups affected by HIV/AIDS. Contact them at: ptf@ptfmalaysia.org
Worried about being discriminated against or judged? We asked this to PT Foundation acting chief operating officer Raymond Tai, and here's what he had to say: "We want people to be sex-positive, to talk about such things even before they contemplate sex so when they are ready to have sex, they know these options are available. We are hoping (they) speak about these things to their partners before sex takes place so there is a lot of sexual negotiations taking place. That all leads to safer sex outcomes."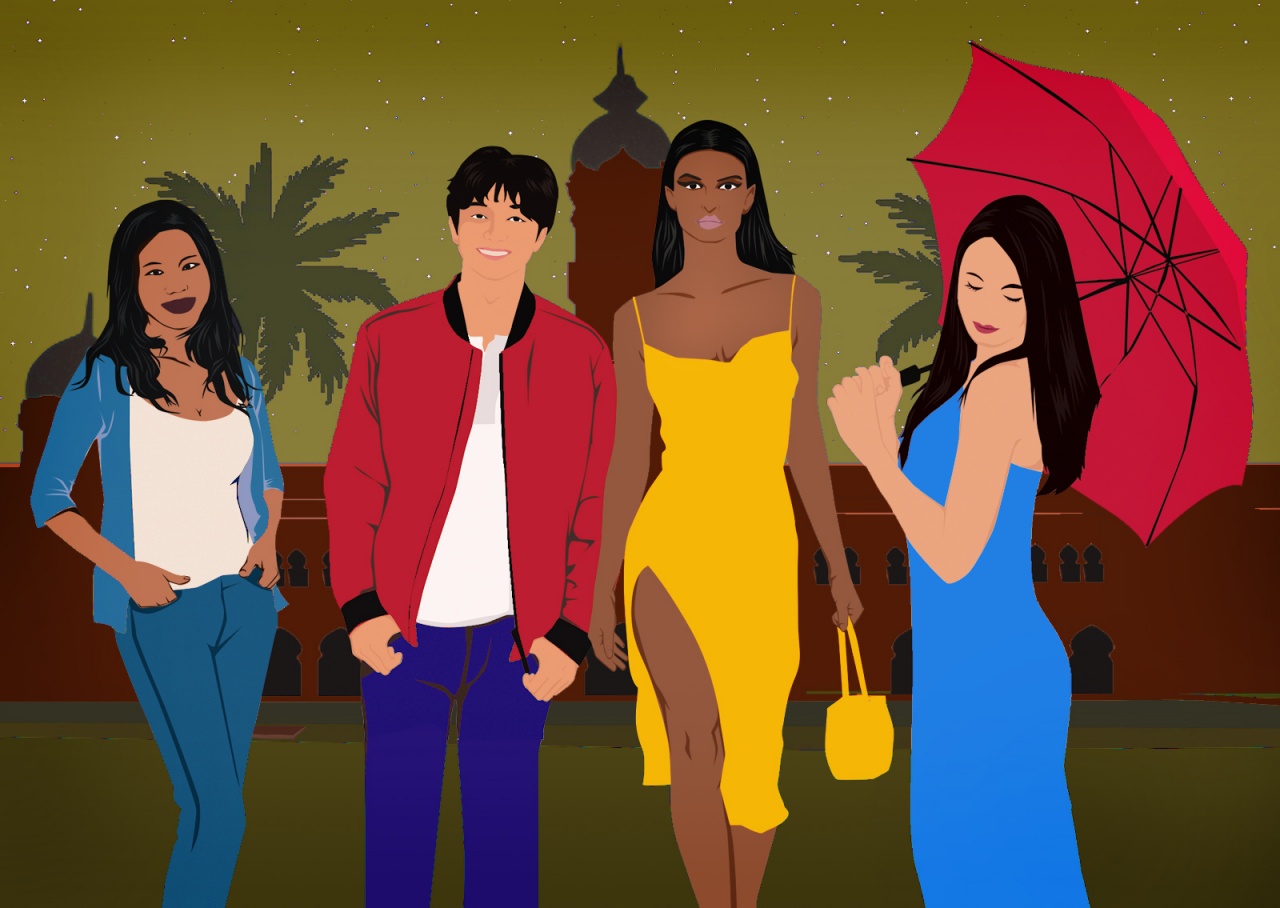 How do these NGOs help sex workers?
The role of NGOs in helping sex workers cannot be discounted. Sex worker Nordin* (not his real name) told us, "I didn't know about the risks until my last semester in (college), STDs, HIV and so on. It was when an NGO came to my campus for a programme that I got tested," he said, adding he ended up working for them and became more informed about safe-sex practices.
These NGOs also indirectly help push for the advocacy of the rights of sex workers—which sex workers like Nordin appreciate. If Nordin were ever in a situation where he needed legal advice, for instance, he said he would want to call NGOs or activists who would be able to help him.
One way for us to support the rights of sex workers would also be to support, collaborate or volunteer with these organisations.
Are there sex workers-led organisations in Malaysia?
There are no such organisations in the country at the moment. There are actually many challenges for folks to organise. However, there are community networks, like among the transgender sex workers.
But while there is a loose network of transgender sex workers, the same can't be said for male sex workers or even cisgender women. The stigma and marginalisation that these communities face make networking difficult. Read more about their struggle in article 2 of our series on sex work.
Sex worker Muhammad* (not his real name) hopes that male sex workers will be networked—and so should all other groups of sex workers. He says: "The male sex workers should have a small community that keeps helping each of them". They could help each other by pulling together funds for bailing out or paying the fines for their community, he lists as an example. This could be through fundraising events or donating part of their income, and include cisgender sex workers and transgender sex workers and transgender persons, he adds.
How can we support the rights of sex workers?
Here are some things that we can do:
LEARN AND LISTEN: Speak with those from the community, or those who work with them. Read, research, Google.
RAISE AWARENESS about sex work and the human rights of sex workers among your friends and others. Raise your own awareness too.
DISMANTLE STIGMA and misconceptions.
MONITOR THE MEDIA and write in to the media when you see sensational articles that mischaracterise sex workers, reinforce harmful stereotypes or justify their arrests.
ENGAGE WITH sex workers and groups that work with sex workers and explore what you can do with them. Always consult and ask what help they need. Do not assume.
DO NOT PRESUME to speak on their behalf. If possible, collaborate to create spaces where they can share their stories themselves.
FUNDRAISE to help sex workers pay for their legal fees. They are also hard hit by COVID-19.
The ultimate goal would be repealing Section 372B and other laws that target sex workers. While repealing will have a wide-reaching impact on the lives of sex workers, this, however, requires momentum and support. A lot of work and engagement by everyday people like us makes it possible to push for legal reform in the long run.
How can we decriminalise sex work?
A first good start will be to get Section 372B repealed. This, however, is difficult to do. First, it requires a test case by someone who has been charged under Section 372B. Upon being charged in the Magistrate's Court, that person then has to mount a challenge in the High Court and Federal Court against the law. They need to argue that the law is against the Federal Constitution and should be struck down.
However, the courts can only make the laws null and void. This is because laws can be repealed through two main ways: through Parliament and the state assemblies, and through the courts. So in order to remove the law from the Penal Code, there needs to be a parliamentary or state assembly process as well.
Where can I learn more about sex work in Malaysia?
Check out these resources for more!
Country Progress Report 2019 – Malaysia
Estimating the Number of Sex Workers in Malaysia
How Sex Work Laws are Implemented on the Ground and their Impact on Sex Workers
Malaysia National Strategic Plan for Ending AIDS 2016-2030
Malaysian Expert: Prolonged MCO Leaves Sex Workers, Youth Vulnerable to HIV Infection Due to Lack of Access to Condoms
Policy and Legal Environments Related to HIV Services in Malaysia
PT Foundation's Sex Work Programme
Sex Work and the Law In Asia and the Pacific Laws, HIV and Human Rights in the Context of Sex Work
*
If you are a sex worker and you would like to share your story or wish to get in touch with any of the sex workers' rights advocates in our articles, please get in touch with us at hello@queerlapis.com
This is the final instalment of our Sex Work Series. See the earlier stories, also available in Malay, Mandarin and Tamil, here.
~ ~ ~ ~ ~ ~
Vinodh Pillai is a writer on LGBTQ+ issues.
This project is a collaboration between Vinodh Pillai, Queer Lapis and Projek Dialog.
Illustrations by Art.Zaid.
"Marilah Berganding Bahu Bersama Pekerja Seks" poster: Illustration by Art.Zaid, design by Pang Khee Teik.
Edited by Pang Khee Teik, Thilaga and Ryan Ong.