Your Queendom Come: An Insider's Snapshot of KL's Drag Scene
By Nickey Ross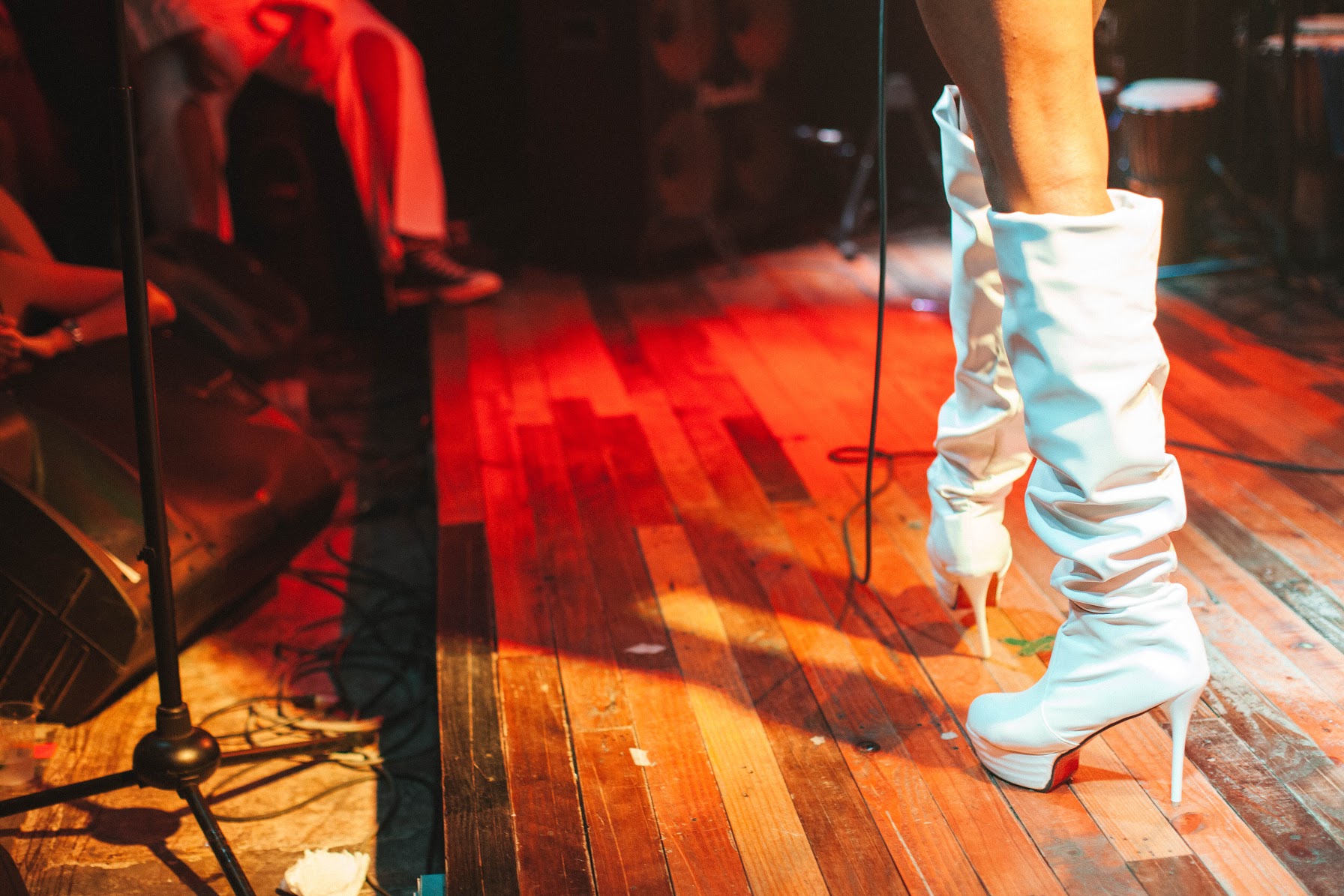 Rewind a few years back and try telling people you're a drag queen. You'd most likely be met with stares. You also would be reminded of how, if you were not a cisgender woman, showing off any form of feminine expression was pathologised, even in your own community. It was bad enough enduring the rejection from the straight cisgender folk, let alone the masc-for-masc enthusiasts. 
However, the days of rampant internalised homophobia (or femmephobia) are nearly extinct. If it were safe enough to head on over to your local queer space, you're bound to find individuals voguing, dipping, z-snapping whilst yelling "YAS QUEEN SLAY!", amongst other expressions. There has been a steady increase in acceptance and encouragement of gender non-conformity in the queer community as well as certain non-queer circles. As the drag movement steadily gains momentum in our country, here are stories and portraits surrounding a few of our local drag queens.
Kumela Kumslut, Sex-Positive Siren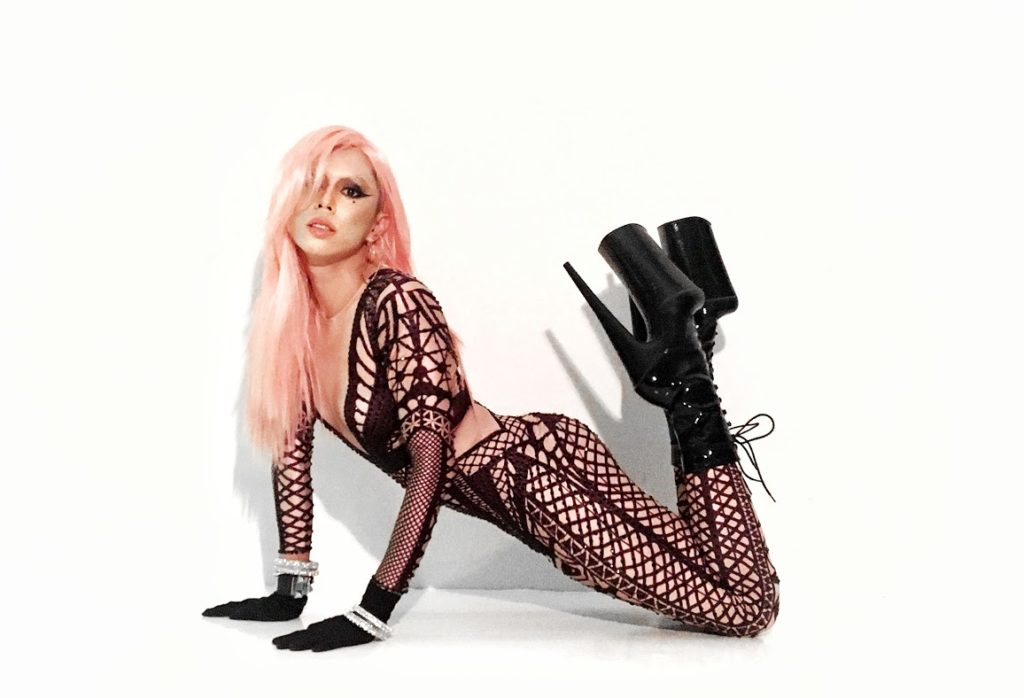 Kumela Kumslut, the vivacious, larger-than-life, drag alter ego of creative photog extraordinaire Carlos Khu, is a force to be reckoned with—with or without her 10-inch Pleasers. Kumela's aesthetics are unorthodox with a healthy serving of high fashion and sexuality. 
While always drawing inspiration from the strong women in her life, Kumela doesn't intend to look solely like a woman either and she's not ashamed to let a little chest hair show. 
A primary factor of establishing the persona of Kumela Kumslut was to spread more awareness on sex education. She says sex is a part of human nature and there needs to be access to more educational resources. As Kumela Kumslut, she's setting out to de-stigmatise sex, in her own way. 
As many of us deal with insecurities and healing, Kumslut intends for her drag to inspire individuals to simply love and celebrate their identities. Kumela's message is not just intended for the LGBTQ+ community; she's here to cultivate love and equality for everyone.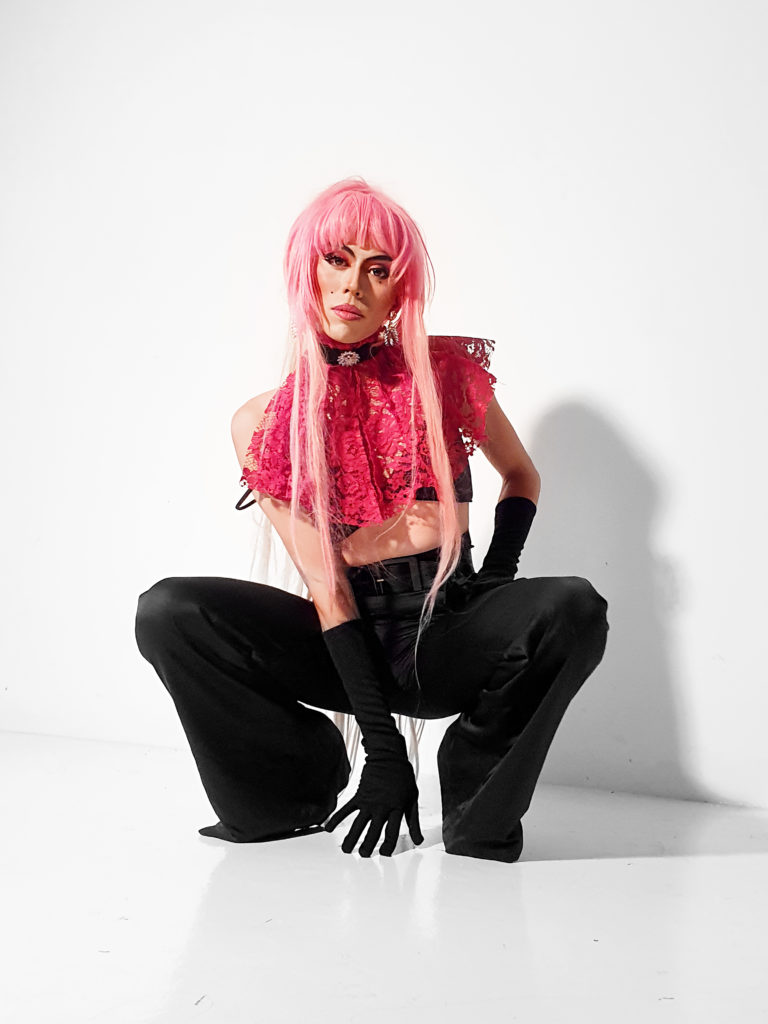 Carmen Rose, Campy Chameleon

Carmen Rose is a hard-working queen who can take on many looks. She is one of the co-founding mothers of Shagrilla of Queer, a party that integrates outlandish themes with drag performances and music from DJ JonnyVicious. She is a drastic departure from demure graphic designer Samuel Yong, and a form of escapism from her off-drag self. 
Despite initially being hesitant to appear and perform in public due to fear of legal repercussions as well as being the target of homophobia, Carmen managed to go from bedroom queen to full-fledged shapeshifter. Carmen Rose is a vibrant vixen one day, an audacious alien the next, and a cheeky class act the day after.
Through Carmen, Samuel is learning about confidence and self-acceptance through drag, as socialising goes hand-in-hand with being a drag queen. She struggles with the disconnect she has felt between her drag persona and her off-drag self, stating that people tend to acknowledge Carmen more than Samuel. 
For Carmen, drag is so much deeper than putting on makeup and a wig. You are your own makeup artist, stylist, choreographer and music editor—a walking art installation, if you will. Carmen believes it is crucial for her to use her platform to educate herself by listening to constructive criticism and having conversations with the LGBTQ+ community.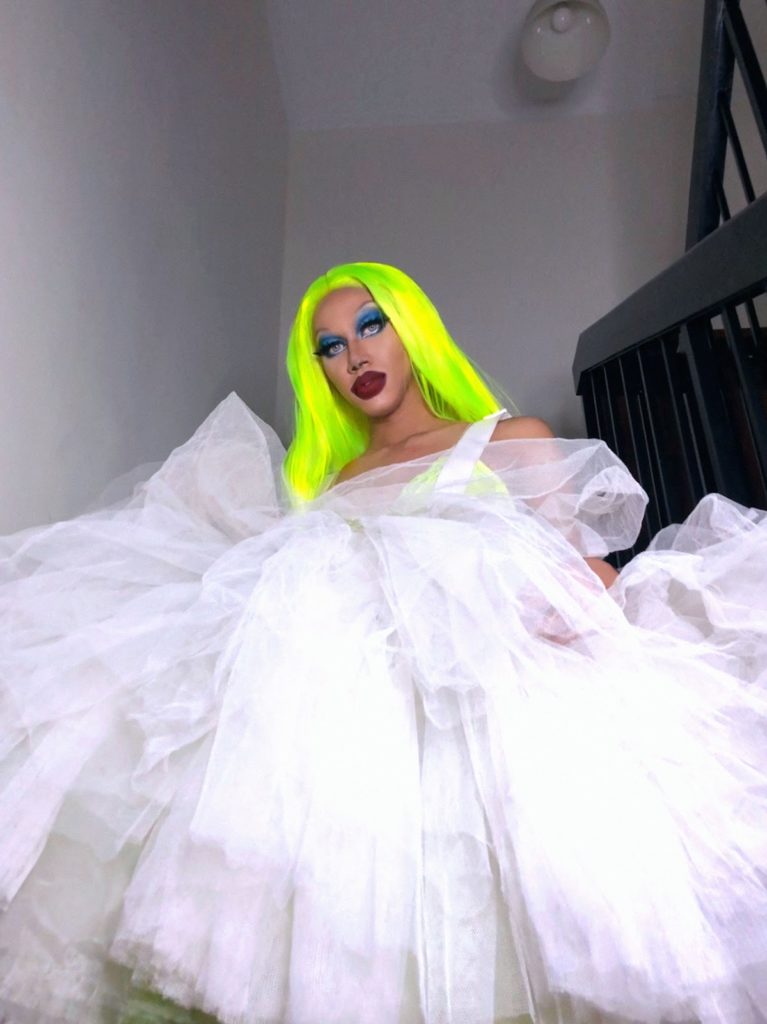 Hellis Hot, Dainty Demoness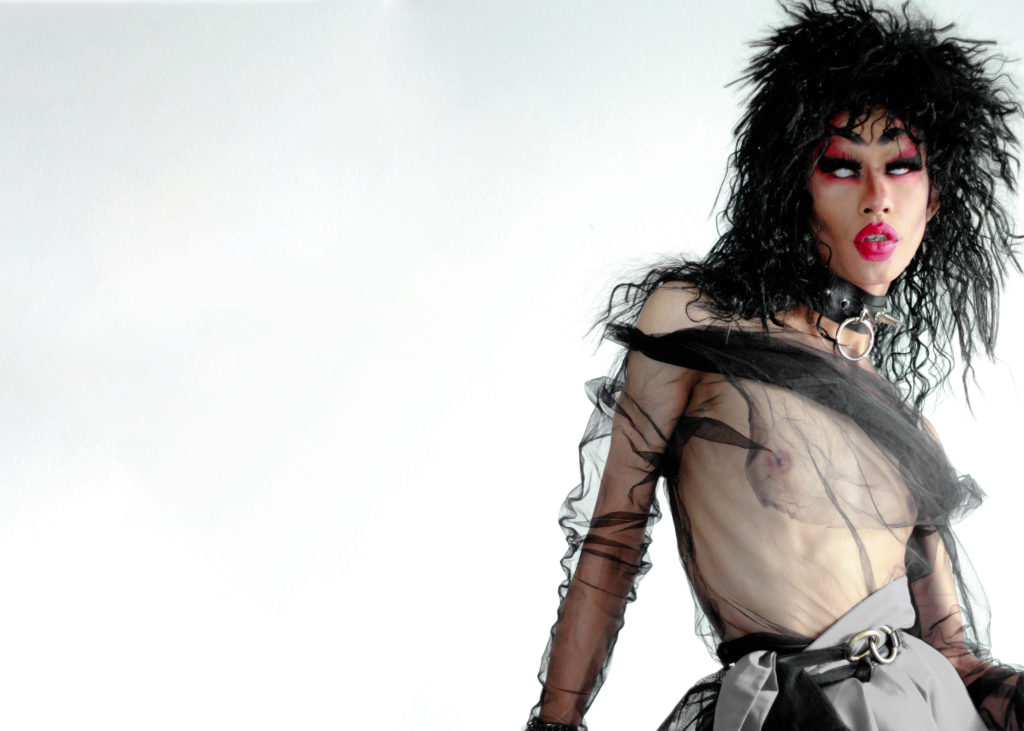 Hellis Hot is a cross-dresser originating from hell, but don't tell her to go back there. She preaches art through her drag and you won't find any queen in the scene who does what she does. Visually, Hellis derives inspiration from macabrism, and surrealist and dystopian artforms, amongst others. 
For Asyraf Zakaria, a creative design lecturer, doing drag as Hellis Hot has taught them to see life from a more detailed perspective, to embrace their sensitivities, and to be comfortable in their own skin.
Hellis says the most challenging part of doing drag is personifying a fully realised character. Of course, she believes the process of getting into drag would literally and figuratively shock people, as it's rather excruciating, spending hours crafting her own regalia.
She has questioned her persona: What does Hellis stand for visually, and internally? To her, drag is punk—an everyday battle to fight and stay alive. As she is assigned Muslim at birth, religious authorities may target her. But Hellis stays true to her nature and would rather die being authentic than live in conformity. At present, Hellis is working on a zine passion project that will feature art, poetry, visuals, and more.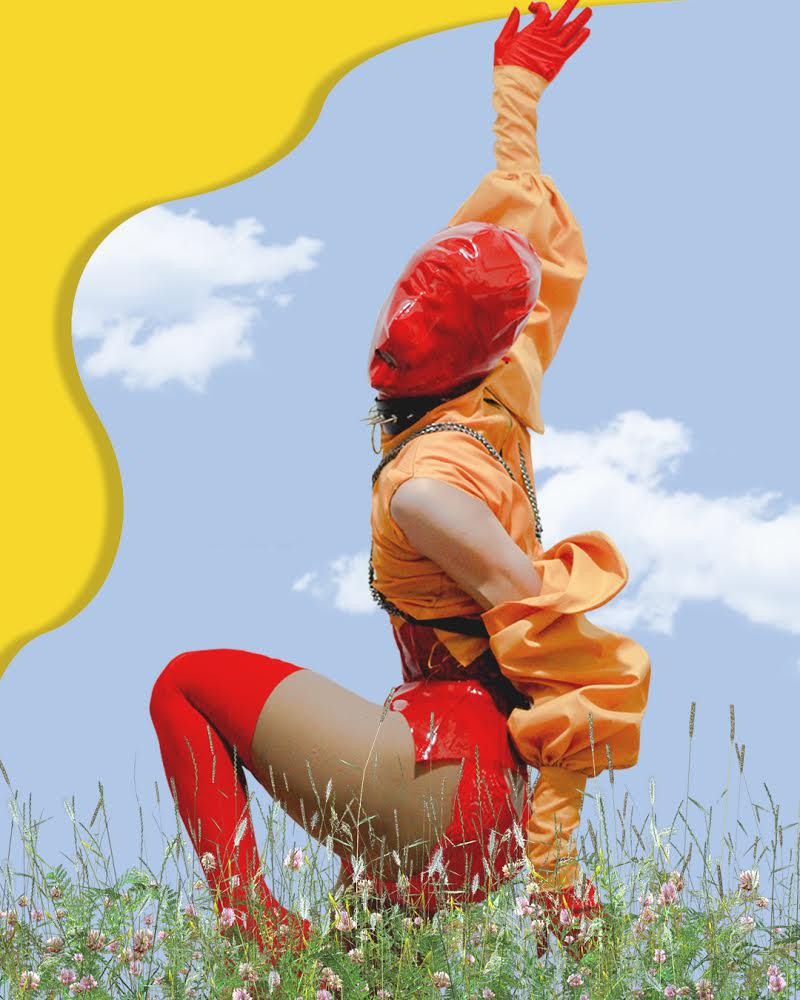 Miss BOOM, Protean Powerhouse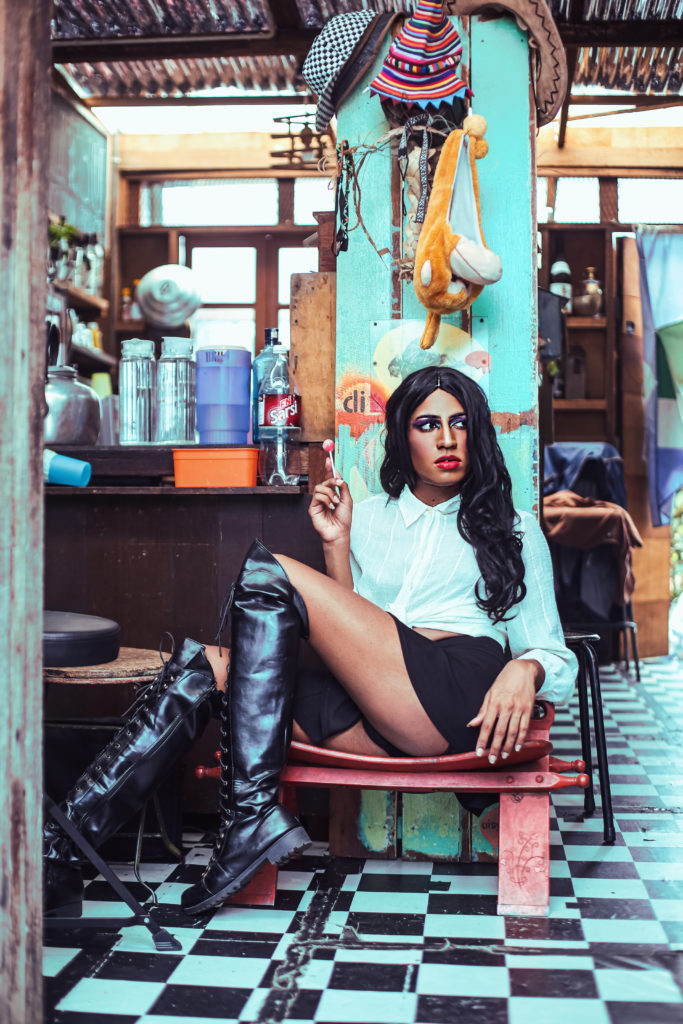 The next queen we're going to talk about is Miss BOOM. I know her a little too intimately… because she is my drag persona. Since I am writing this article, I've decided to throw in some shameless self-promotion. Miss BOOM isn't an entity separate from my off-drag self, but a major aspect of my fluid, multifaceted identity that is constantly unraveling; a real-life manifestation of my Divine Feminine. Out of drag, I am a writer, spiritual practitioner, musician, tarot reader, and astrologer. 
While the term drag queen is fine, Miss BOOM is better described as a drag performer. She doesn't adopt much exaggeration—she paints like a woman, uses her natural eyebrows, and isn't concerned with being over the top. On stage, Miss BOOM can serve a range of footwork, vocals, and rap bars. Her pop-girl presentation is inspired by the likes of Britney Spears, Kylie Minogue, Azealia Banks, and Janet Jackson. 
My non-drag self writes original music produced by sonic prodigy Darren Luke that infuses spiritual self-empowerment into high-energy 90s house beats. Miss BOOM is the face of the music and it is she who brings the tunes to life. 
Miss BOOM has immensely healed me from a lot of trauma and shame that came from being queer. I can safely say performing through her is my favourite thing ever to do, as it fulfils and enriches my spirit like no other. On the flip side, being a drag performer means you have a responsibility to your community to ensure they are loved, supported, and encouraged to live their truths, so there's more to it than just the glitz and glam.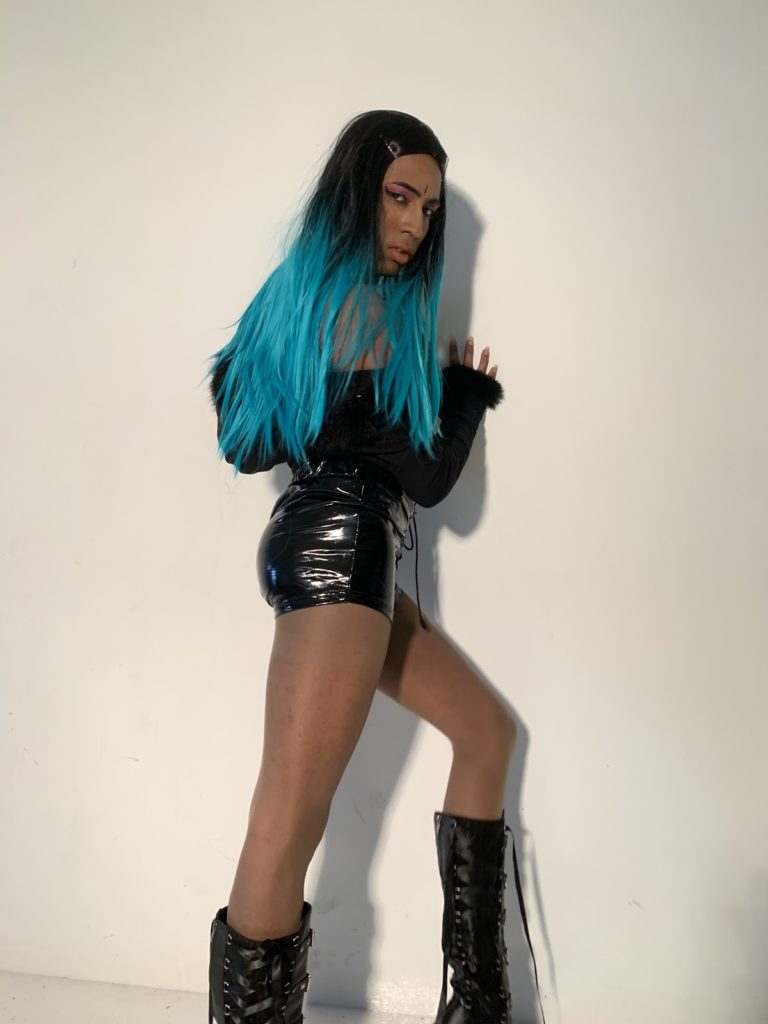 These queens form a part of the diversity that is our drag scene today. The number of budding drag queens (and hopefully drag kings and other drag performers) are increasing as time goes by. It's safe to say Kuala Lumpur boasts a substantial drag queendom. 
From the Blueboy establishment (that's been around for more than 30 years) to Rainbow Rojak and Shagrilla, queer-inclusive spaces that house drag entertainment are blooming. It is unfortunate that the pandemic has affected queer nightlife and culture; many of us yearn for the escapism of the dance floor and the freedom to express ourselves.
If anyone (regardless of gender identity or sexual orientation) is looking to do drag, know that there is a community here full of love and support, just waiting to embrace your expressions, as long as you are true to yourself.
Here are Instagram handles of some members from Kuala Lumpur's Drag Queendom:

Kumela Kumslut; Carmen Rose; Hellis Hot; Miss BOOM; Cik Teh Botol; Giselle Fendi; Lady Jeanvieve; Acne V. Scar; Praveena Rai; Tyeona Eva; Licka Lolly; Miss Keisha; Kitty Von Phierce; Patrisya Anggun; Mila Mendez; Riri Rebecca
~ ~ ~ ~ ~ ~
Nickey Ross is a non-binary writer, artist, musician, drag performer, mystic and spiritual practitioner, with interests in 90s pop culture as well as esoterica.