New study about trans women in Malaysia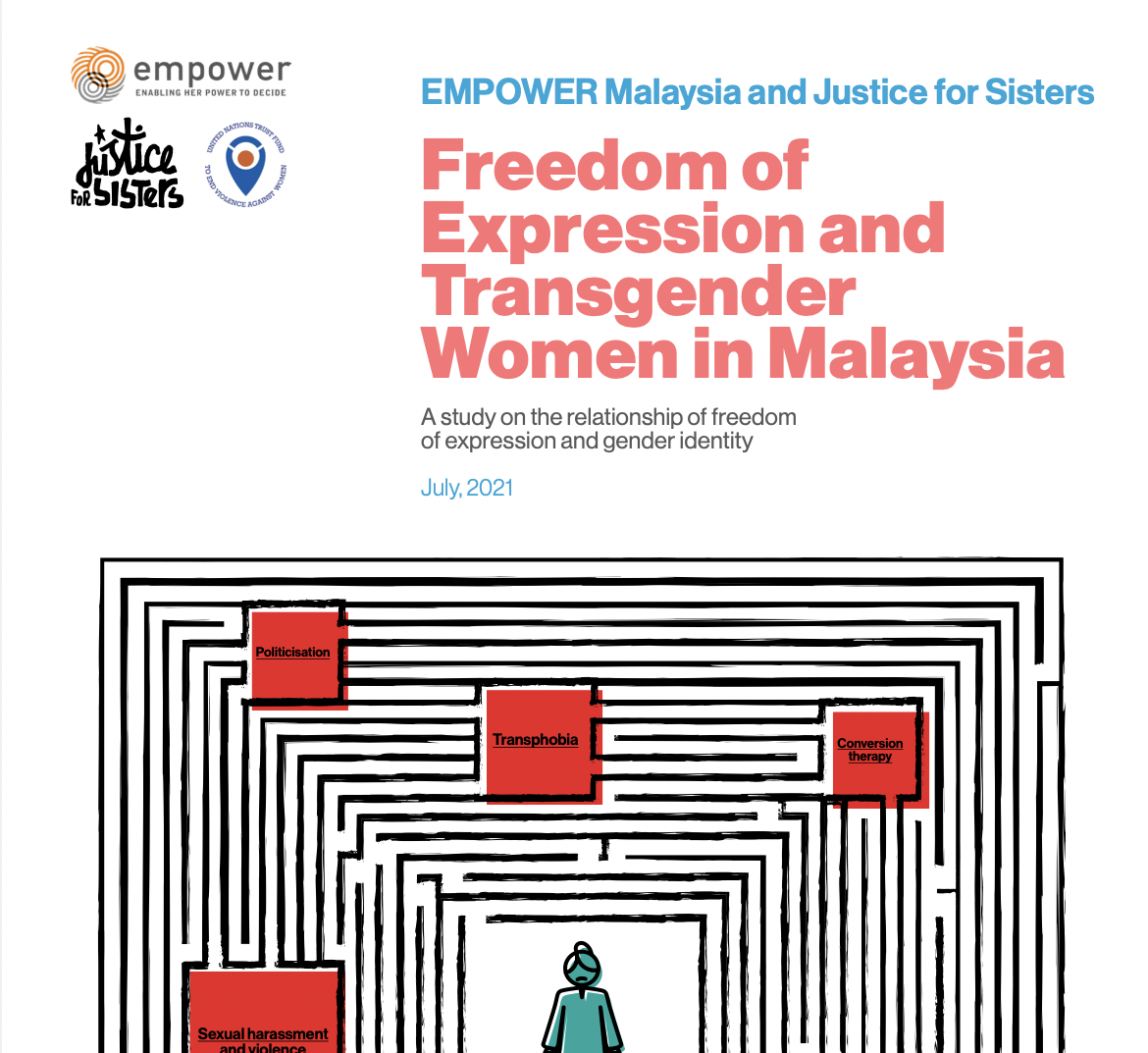 Justice for Sisters published a study on freedom of expression and gender identity in Malaysia in July last year. Funded by UNTF, the study interrogates, among others, the relationship between restrictions in women's freedom of expression and gender-based violence as well as factors that contribute to the enjoyment and restriction of freedom of expression by women.
In this special podcast series, researchers and editor of the study share their findings and experience in carrying out the study.
Some key findings from the study include:
The trans women respondents experienced widespread restrictions of freedom of expression in public and private spaces–at home, at work, in the employment sector, in educational institutions; religious spaces–both online and offline.
Restriction of freedom of expression in the workplace and in the employment sector is the most pervasive. The restrictions include denial of employment, restricted access to gendered spaces at the workplace, and restrictive work environments.
Stereotypes and negative perceptions of trans women in Malaysia have a profound impact on the way that they express themselves. It also correlates with the spaces and opportunities that they have to express themselves. The respondents noted that they found it challenging to express themselves and their opinions on social media, especially on religion, politics and human rights.
Many respondents experienced being told to change or 'return to the right path' by their family members, colleagues, intimate partners, employers, friends, and even strangers. The pressure, which manifests in the form of advice or disapproval, sometimes has religious overtones, and evokes self-guilt and self-blame within respondents for shaming their parents or family members because of their gender identity and expression.The research highlights the following factors as among contributing factors to a person changing their gender expression and identity.

lack of access to information,
perception of self as being sinful or a sinner,
external pressures,
job security,
personal safety, and
internalisation of guilt, blame, shame and violence

The non recognition of trans and gender diverse people is a key contributing factor to discrimination of trans and gender diveerse people. Legal gender recognition can resolve some of the discrimination faced by trans and gender diverse people in all spaces, including the public and private sectors.
The respondents reported multiple forms of gender- based aggression and violence online and offline, including doxing, physical violence, sexual violence, and break-ins. In some cases, an escalation of violence from online to offline can be seen. However, their access to justice remained low.
The statement by the former Minister of Religious Affairs, in which he gave full license to JAWI officers to arrest and educate trans people had a reverberating effect. Some respondents of various religious backgrounds living outside of Kuala Lumpur expressed that the statement caused them among others, increased anxiety and stress over arrest and detention, new dress code or regulations at the workplace, increased fear of being in public spaces and the police.