JFS: Calls by Ministers to Further Criminalise LGBTQ People Unconstitutional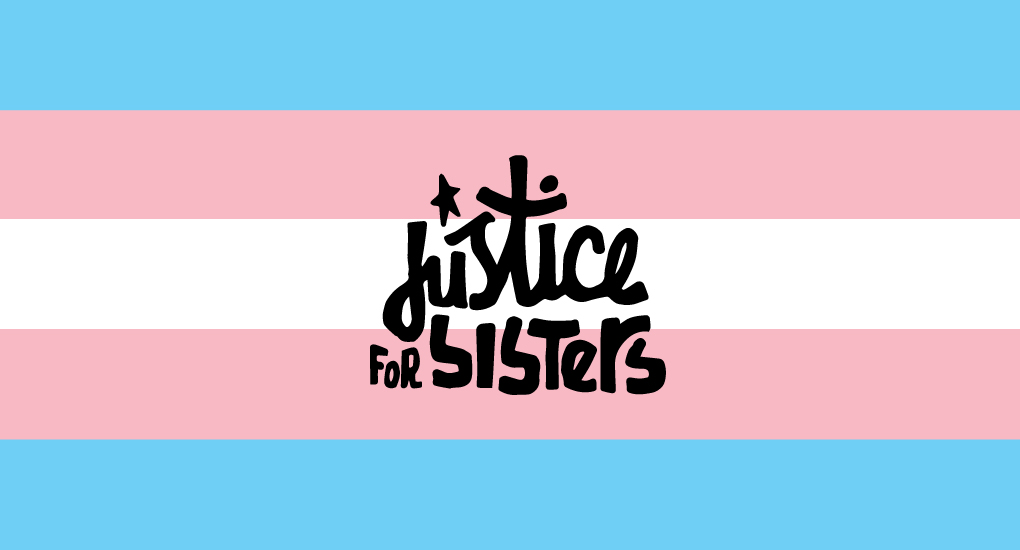 By Justice for Sisters | 26 January, 2020
This statement was originally published on Justice for Sisters' site. 
Justice for Sisters is extremely concerned by the continuous and escalating discriminatory statements against trans and LGBT persons by Ministers at the Prime Minister's Department. In the latest statement on Tuesday, Ahmad Marzuk, the Deputy Minister of Religious Affairs proposed amendments to the Syariah Courts (Criminal Jurisdiction) Act 355 in order to increase punishments against LGBT people. In a follow up statement yesterday, Marzuk added that the amendments will focus on three things:
Increasing punishment that can be imposed under the Syariah Criminal Offences Enactment
Including gender change as an offence
Social media content that are deemed indecent and obscene will be placed under syariah online offences, a new category
The proposed amendments call into question the state Islamic Department's jurisdiction, the state legislature's legislative competence, and the current administration's commitment to promotion, protection and fulfillment of human rights.
Provisions in the Syariah Criminal Offences Enactment have been criticised for criminalizing identities and acts that are victimless, for not being in compliance with the Federal-State lists in the Federal Constitution, and for violating international human rights standards. The proposed amendments intersect with federal citizenship, national registration, health, and freedom of expression, all of which fall under the Federal List, not the state list.
Many of the provisions related or commonly used against LGBTQ persons overlap with Federal laws. Case in point, the constitutional challenge of Section 28 of the Selangor Syariah Criminal Offences Enactment at the Federal Court argues that the State Legislative Assembly does not have the power to enact laws that do not fall under the State List. Further, Section 28 overlaps with Section 377 of the Penal Code.
The proposal by Marzuk to introduce a syariah online offences component demonstrates overreach, as it overlaps with MCMC's roles and functions, including:
Regulating all matters relating to communications and multimedia activities not provided for in the communications and multimedia law;
Consider and recommend reforms to the communications and multimedia law
In addition, the Malaysian Multimedia and Communication Commission's (MCMC) Content Code, a self-regulation guideline with good practices and standards for content dissemination for industry players, under multiple sections discourages abusive and discriminatory content, hate speech in relation to sexual orientation and gender among others. The Code also discourages negative portrayal of groups of persons based on sexual orientation and gender. The MCMC's Consumer Complaints Bureau allows members of the public to make complaints against offensive and abusive content. Social media platforms already have internal mechanisms that allow reporting of abusive content based on sexual orientation and gender, although its efficacy can be improved. In July 2020, Facebook and Instagram announced that the platforms will prohibit posts that promote conversion therapy of LGBTQ persons, which the Malaysian government actively promotes.
Meanwhile, many of the punishments stipulated under the Enactment already amount to torture. In addition, many violations of human rights against LGBT persons by enforcement officers of state religious departments have been documented during arrest and detention, including verbal abuse, sexual violence, physical violence, among others with impunity. Thus, not only is this proposal potentially unconstitutional, it will also mark another step backwards for human rights standards in Malaysia.
Meanwhile, the proposal to criminalize 'gender change' effectively criminalizes a person's identity and decision to transition. This fundamentally violates trans and non-binary persons' right to self-determination, bodily autonomy, dignity, privacy, access to healthcare, ability to seek employment, housing, education and other fundamental rights, services and opportunities, resulting in further marginalization of trans and non-binary persons. A series of fatwas on trans people released from 1982 onwards declare trans people as haram (illegal) and prohibit gender affirmation procedures. These fatwas have had an adverse and overwhelming impact on availability and accessibility to trans specific health care, as well as their ability to change their name, gender marker and other gendered details in their legal documents.
Impact of criminalization and structural discrimination 
The 2019 Suhakam Study on Discrimination against Transgender Persons based in Kuala Lumpur and Selangor documents that 20 of 100 respondents have tried to change their gendered details in their legal documents, however, only 6 were fully or partially successful. 13 respondents shared that their applications were rejected or not successful. More recently, in 2017, the Court of Appeal overturned a decision by the Kuala Lumpur High Court, which allowed a trans man to change name and gendered details in his legal documents, following an appeal by National Registration Department (NRD).
86 respondents shared that they would prefer to change gendered details in their legal documents so that their gender identity is recognized, to avoid gender based discrimination, ease daily activities and  movement, increase self-esteem and confidence, among others. The study also shows 72 respondents have thought of migrating to other countries due to among others, lack of openness and legal framework to protect trans people, ability to change their gender marker, access to trans related healthcare services, access of employment, freedom of movement in Malaysia.
It is clear that these proposed amendments are not evidence and rights based, punitive in nature and rooted in majoratian views. Overall, these proposed amendments will further marginalize and violate LGBTQ persons' freedom of expression, right to self determination, right to be free from violence, right to equality and to live with dignity. .
We are also deeply concerned by the call by the Deputy Minister to report LGBT people, his instructions to the Islamic Departments to enforce the laws on LGBT people and the establishment of a task force for Muslim LGBT related issues. We believe these are completely counterproductive to the national and global efforts to flatten the COVID-19 curve and ensure all persons have access to healthcare services, especially as we are moving towards vaccination. These unwarranted discriminatory statements and actions further erode trust in public institutions and create barriers in accessing healthcare services. A CERiA research shows low health seeking behaviour, lower self esteem and poor mental health in queer men because of fear of prosecution under Federal and state syariah laws, familial and societal pressure to marry and 'return to the right path, among others.
Justice for Sisters has documented multiple accounts of trans women outside of Kuala Lumpur and various religious backgrounds feeling anxious and fearful of being in public places, using public facilities, being reported to authorities by their neighbours, and seeing police officers and vehicles following Dr Zulkifli 's statement in which he gave full license to JAWI to arrest and educate or rehabilitate transgender women. Similarly, Marzuk's statement has also resulted in many feeling of exhausted and exasperated by the continuous political scapegoating and persecution, increased anxiety among Muslim LGBT persons over the prospective impact of the amendments, among others.
In this time of rising cases of COVID-19 and climate disruption, the state must more so ensure all measures by the government are legal, proportionate, necessary, and non-discriminatory. Through the Trans Solidarity Fund, Justice for Sisters and SEED's COVID-19 relief effort, we have gathered that trans women in some context lack of access to humanitarian aid. Some, on the other hand, were hesitant to access humanitarian aid due to fear of stigma and discrimination because of their gender identity and expression.
LGBTQ human rights groups have been seeing a surge in cases of LGBTQ persons seeking housing as a result of being disowned or violence and restrictions by family members as well as termination of employment. Related to that, LGBTIQ groups are also observing higher mental health burden among LGBTQ persons and are receiving higher requests for mental health support, including anxiety, depression and suicidal ideation and attempts. These continuous and escalating statements have a profound impact on the already deteriorating well-being and health of LGBTQ persons in Malaysia. With the increased vulnerability to violence and increasing trust deficit towards public institutions as a result of these statements and other state actions, LGBT human rights groups bear the burden of responding to these cases and filling massive gaps in services for LGBT persons with no or very limited resources.
It is the present administration's duty and obligation to ensure the rights of all persons are respected, fulfilled and protected. As such, we urge the government to immediately:
Stop all prosecution and initiatives to prosecute LGBT persons based on sexual orientation, gender identity and gender expression
End all discriminatory speeches towards LGBTIQ persons
Engage Suhakam and LGBT human rights groups to understand and address the systemic impact of criminalization and pathologization of LGBTQ persons in Malaysia
Place a moratorium on current laws that criminalize LGBT people to ensure access to healthcare, justice, and to assure personal security and safety as well as freedom from violence
We reiterate the calls by other civil society organizations and Suhakam to ensure equal dignity and protection of LGBTQ persons. As highlighted by Lawyers for Liberty, there are many good practices from which Malaysia could learn from, including the Pakistan Transgender Persons (Protection of Rights) Act of 2018. Finally, we once again urge the government to be guided by evidence, lived experiences of LGBT persons and human rights standards in addressing increasing homophobia and transphobia in Malaysia as well as discrimination, violence and marginalization of LGBTIQ persons.