How This Queer Space In KL Is Bringing People Together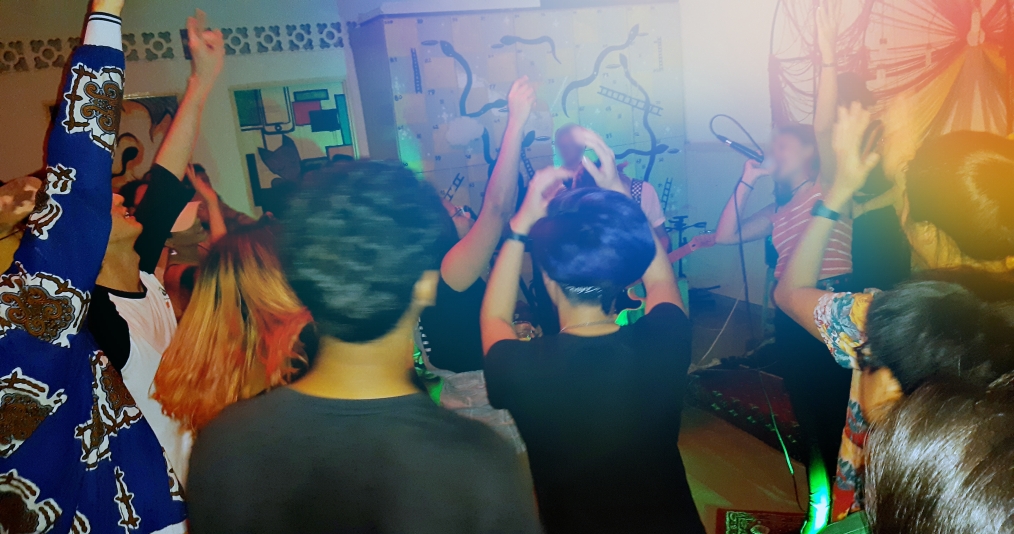 By Ken Khoo
Malaysians, you know lah — every few months, LGBTQ issues will make headlines for all the wrong reasons.
Half the time it's eye-roll-inducing statements from political or religious leaders, and the other half, it's grim tidings of yet more LGBTQ violence. It can feel terribly difficult — perhaps impossible — to live an authentic life as a queer person in Malaysia.
If not our family, or our friends; where can we turn to for safety and support?
Thankfully, over the past few years, a handful of new queer-friendly spaces and seasonal events have emerged in the Klang Valley. A particular one stands uniquely apart from the rest, drawing a committed crowd of mostly 21 to 40-year-olds, though sometimes even attracting a few fans pushing 80!
It treads a fine line. For its own safety, the community has been strict with protecting the location of this space. Yet, it should be available to those who need its sanctuary. Hence, this article has concealed certain names and locations, but you may head to the end of this article to find out how to visit the space.
A Nest Of Our Own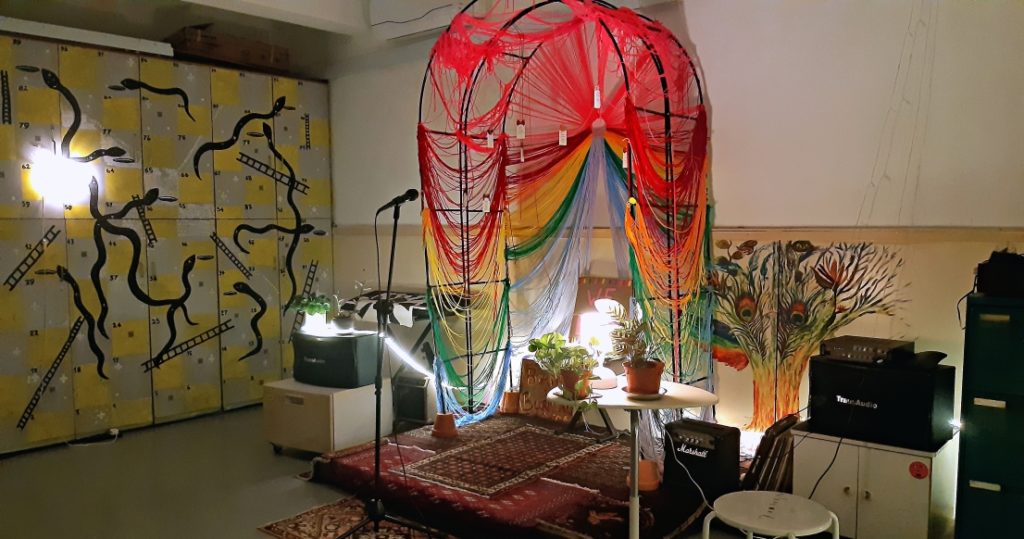 Situated on the fringe of KL, the space sits unassumingly in the middle of peaceful suburbia. Its unlikely location is due to its roots as an offshoot of a popular monthly queer party which began over three years ago.
The party, which runs till today, is a celebration of queer artistry—a place for performers to express their craft through drag, poetry, music, comedy, and more, unadulterated and unashamed in full rainbow glory for an equally queer audience. Like all great parties, it also quickly became a social space for the community, an oasis for queer camaraderie.
But as the following for the party grew, so did the demand for queer spaces that facilitated different kinds of connections and conversations, outside of a boisterous atmosphere. This need was the driving motive behind the creation of the queer space, envisioned as a haven for queer people to meet, heal and grow together.
"We used to rent other spaces to organise activities but it was difficult to find a space that ticked our boxes," shares Yasmin, one half of the founding duo, noting the lack of affordable LGBTQ-friendly spaces in Malaysia. "If it's affordable, it's small. If it's well furnished, it's expensive. To go through the process of booking every time got tiring."
"We wanted a space that wasn't just about a fun time but one where people could talk, chill, hang out, learn, grow, develop and connect," says Cate, the other half of the founding duo.
And so, in February 2019, Cate and Yasmin took the leap, rented a shophouse, and came face to face with a dusty, dilapidated mess.
But the community rallied. With many volunteered hours and gifts of goodwill from the community, the space was repainted and fully furnished with a designated events space, recording studio, co-working space, games room, common area, and pantry. By April 2019, the space kicked off a full monthly roster of events including a book club, skill-improvement workshops, open mic nights, and movie screenings.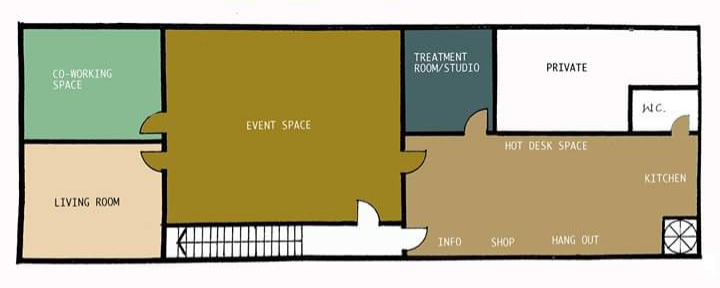 Speaking of the idea behind the space, Cate says, "As a dedicated centre for LGBTQ people, the space affirms queer identities as soon as people walk through the door whether they are coming for one-on-one therapy, support group sessions, tarot readings, or meditation."
"The space allows people who often feel like they don't belong to have a place where they can feel at home."
Though Cate and Yasmin are its primary caretakers, it has quickly grown into a space sustained by the community it serves.
"It's very much a labour of love," says N*, a Malaysia-based women's issues activist originally from Northern Ireland. "So much creativity has gone into making it a warm and welcoming place. So many people are engaged in helping out the community in so many different ways to keep it running."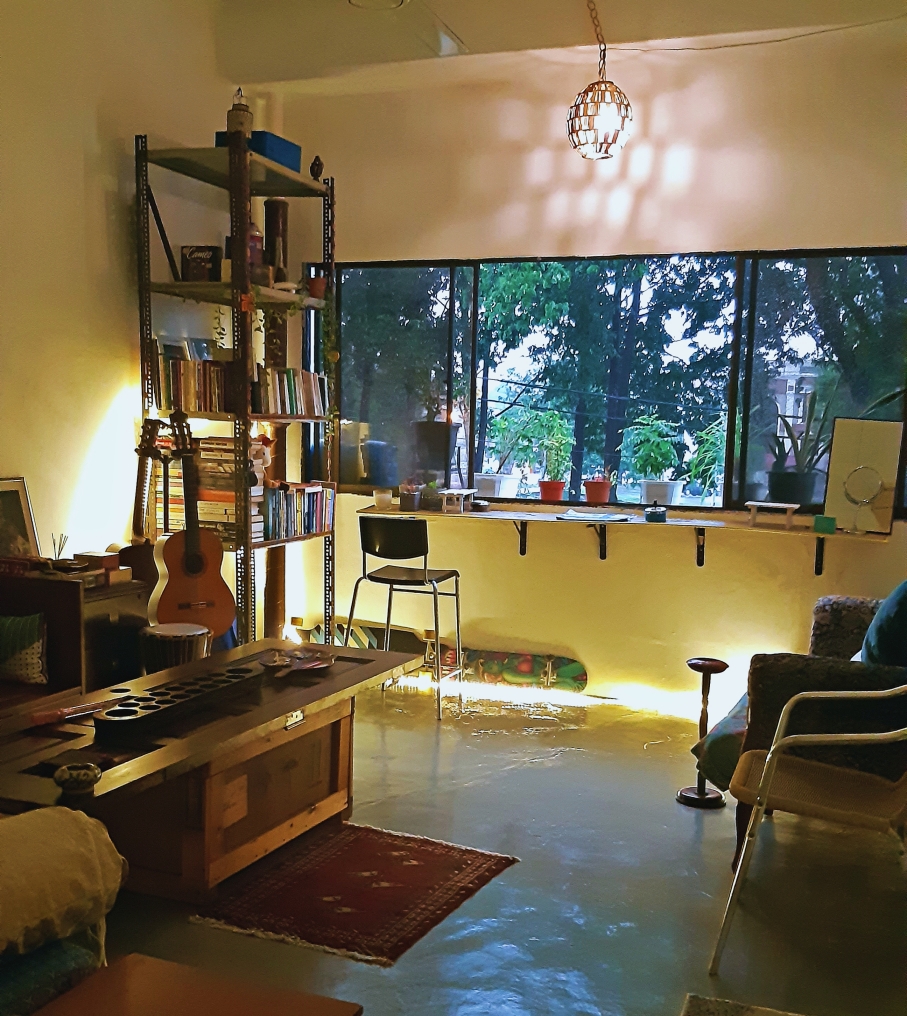 And it's a beautiful location — murals cover half the walls, and thanks to donations from the community, guests can easily get what they require, be it free contraceptives, local LGBTQ literature, a quick inexpensive meal, pre-loved garments, queer paraphernalia, or some well-needed rest.
Unsurprisingly, the space has attracted other queer artists to share their craft as well. To S*, a Malaysian trans woman working as a graphic designer by day and punk band frontwoman by night, the space has helped her to grow her network and earn a creative livelihood.
"It is like a safe haven for me to meet new friends from the community, and to get to know and learn from other performers as well. It's also an outlet for me to earn passive income as an artist, as a space where I can display and sell my Queer- and Trans-themed artwork," she says.
For S*, it's also a cherished social space. "I love to meet new faces from the community. Everyone has their own story and challenges, which in a way inspires me to continue what I'm doing as a visual, sound, and performance artist. It's been a great sanctuary for me to grow as a person and as a human being."
"Ah-choo! Bless the space, Ohmm…," she adds.
Where Birds of Many Feathers Flock Together
"As a queer person, there are few places I can go to where "no questions asked, you're definitely welcomed", and the space ticks all the boxes."

A*, non-binary Malaysian wealth planner.
Whenever I'm at the space, I am always surprised by how diverse the crowd is, and amazingly, how easy it is to connect with others despite any differences. Unlike most gay spaces which usually cater to gay men and the occasional flock of straight women, the space, in the past year has attracted people from truly diverse backgrounds.
"I first came to the space for a party hosted by my friend," shares F*, a lesbian Malaysian who works as a visual merchandiser trainer. "I was hooked the moment I stepped inside. The decoration, the spaces, the books! Then I learned that the place is not just a venue for parties, but way more than that. It's a great safe place for everyone, especially for the LGBTQ community and women."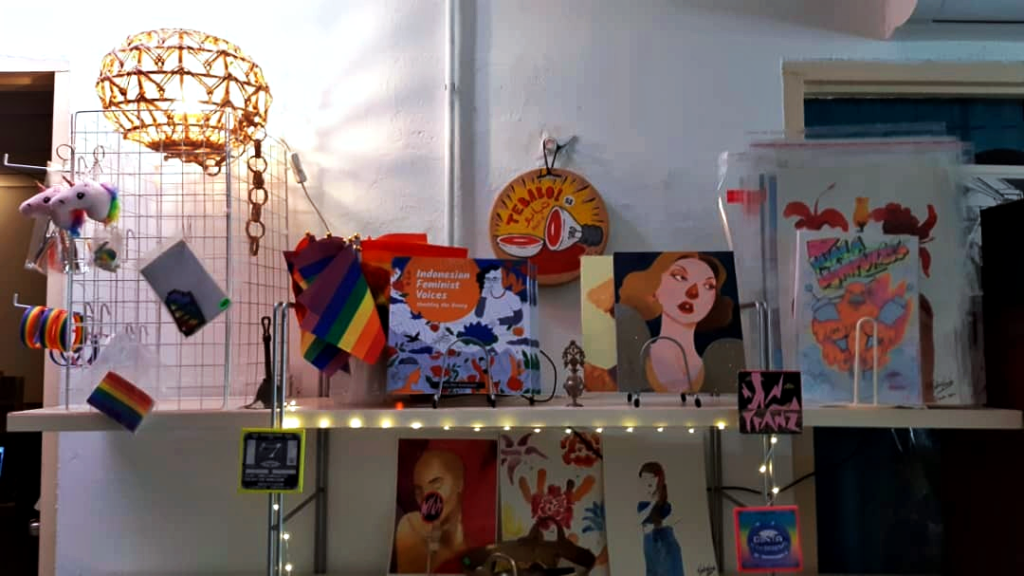 A*, a Syrian poet working as a lecturer locally, had initially found life difficult as a lesbian migrant in Malaysia. "Being a queer foreigner isn't easy, but the space makes you feel right at home. I can express myself without any fear! I have made a lot of connections & friendships during the regular activities and social events the space organises to bring people together."
One such event is the monthly LGBTQ support group, a space for queer or questioning people to come together to request, offer, and receive emotional and mental support. For many living in Malaysia, where both mental health and LGBTQ issues are still deeply stigmatised, these sessions can be a precious outlet for catharsis and healing.
And for those in need, private queer therapy is also offered at the space for a subsidised rate.
G*, a local clinical therapist, finds the space to be exceptionally well-suited for her work, "unequivocally an awesome place for conducting therapy with my clients. For many, it's a safe haven, and the staff are a perfect combination of flexible and professional. The space provides beneficial activities for the community and is very accommodating towards my clients."
Your Help Wanted!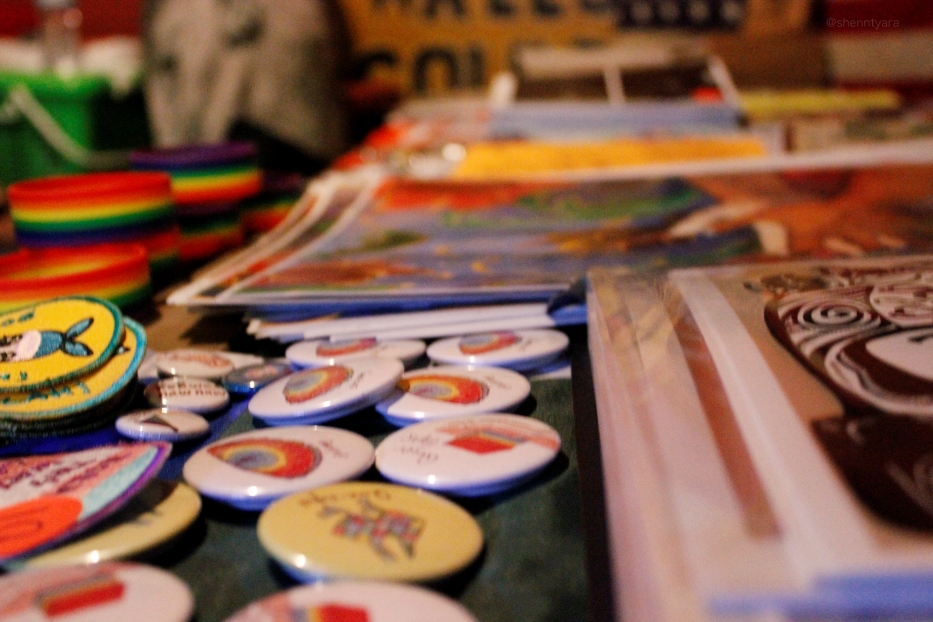 But just as Rome wasn't built in a day, the space is still a work-in-progress.
Like most social projects, the space's main obstacle to growth stems from funding limitations. In a political climate hostile to LGBTQ causes, Cate has had to fundraise independently for all her projects in Malaysia.
"For almost three-and-a-half years, 33 shows, two social centres and hundreds of events we have been completely self-funded. As founders, we don't personally profit from the work that we do. We love what we do and are passionate about the impact but we need financial assistance to continue our work and grow in scale."
As a community-run queer space, the space also relies heavily on the support of individuals to pave the next steps forward. In addition to managing the space and the party, Cate and Yasmin work full-time as well, so people-power is a valuable resource.
"Another challenge we're facing is to have volunteers take on a full-cycle task," shares Yasmin, "though we also understand why it is difficult, looking at the economy. However, we are hopeful that people will come along and offer their assistance when they read this!"
Cate believes that volunteers are a necessary component to ensure the space stays grounded and relevant.
"Being volunteer-run is important because it allows the community to build capacity and have agency over the creation of the services that they need."
Hidup LGBTQ!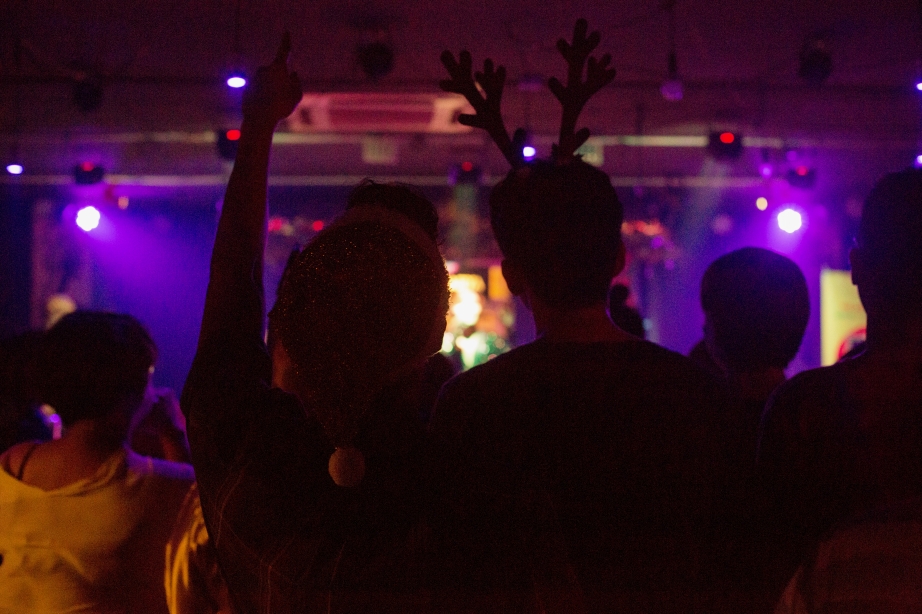 In my mind, the space stands as a unique environment for fostering empathy and empowerment within the Malaysian LGBTQ community. Confined as I was in my suburban Damansara childhood, I grew up disconnected from other queer people — it was just me, one closeted lesbian, and US pop culture — an intangible and distant fantasy.
But the people I've met at the space filled me with pride and hope for the LGBTQ community in Malaysia. A spirited bunch, their bravery to be seen, hunger to be heard, and commitment to living authentically inspires me to do the same.
I'm glad to now have a community to love, lean on, and fight for.
If you're interested to visit, volunteer or make a much-needed donation, send the team a message.
Why not come for an event happening in February?
*Names have been changed or abbreviated for privacy and safety reasons.